Tell Us
Tell us: Do you feel safe flying?
Do troubling air travel events in recent weeks give you pause?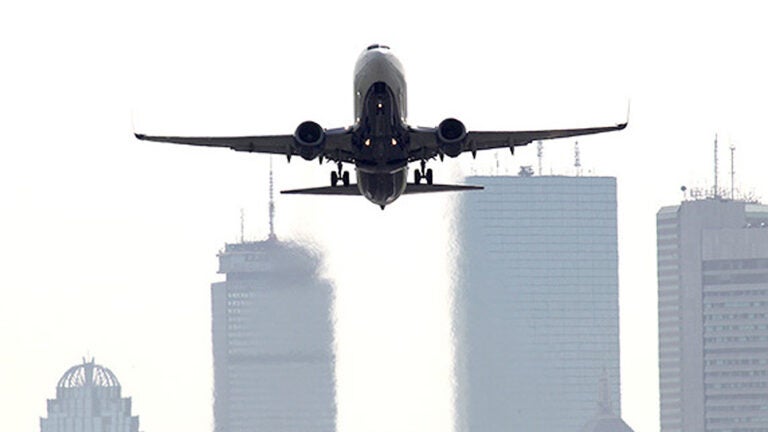 Stories involving plane travel in recent weeks include near misses on the tarmac, unruly passengers, and dangerous turbulence.
Earlier this month, a Leominster man on a United Airlines flight to Boston was arrested after he tried to open an emergency exit and attempted to stab a flight attendant in the neck. A Maryland woman died after her plane experienced severe turbulence over Connecticut. A United Airlines plane clipped another plane on the Logan Airport tarmac a week after a JetBlue plane nearly collided with a Learjet.
The Federal Aviation Administration (FAA) hosted a safety summit on Wednesday, bringing together more than 200 safety leaders in the aviation industry.
FAA Administrator Billy Nolen said in his opening remarks at the summit, "I think I speak for all of us, and certainly the traveling public, when I say these events are concerning. They are not what we have come to expect during a time of unprecedented safety in the U.S. air transportation system. The question is, what do they mean?"
Experts at the summit focused on four categories: commercial operations, the air traffic system, airport and ground operations, and general aviation operations. They discussed ways safety systems could be tightened following the recent string of events.
"We are at a critical waypoint in aviation safety," wrote Lee Moak, a former Delta Air Lines pilot and past president of the Air Line Pilots Association, in an opinion piece for The Washington Post on Tuesday. "The old ways of doing business are not working. We must reapply ourselves to ensure that these incidents are avoided altogether. All parties must act now and plot a new course to a safer future."
In a March 8 article "The plane truth: The sky is not falling. Air travel is still safe," The Boston Globe noted the International Air Transport Association's (IATA) annual safety report, which said there were 5 fatal accidents worldwide involving the loss of life to passengers and crew on commercial airlines in 2022, down from 7 the year before.
"A handful of near-misses, turbulence, and a violent traveler do not signal the end of civilization, or air travel, as we know it. But there is more we can do to make things even safer going forward," wrote The Boston Globe.
We want to know: Do you feel safe flying right now? Why or why not?
Share with us in survey below or e-mail us at [email protected]. We may feature your response in a future article or on our social media channels.
Tell us: Do you feel safe flying?
Boston.com Today
Sign up to receive the latest headlines in your inbox each morning.