Tell Us
We want to know: Do you think the MBTA is worth saving as an agency?
Lawmakers have floated the idea of merging the agency into MassDOT.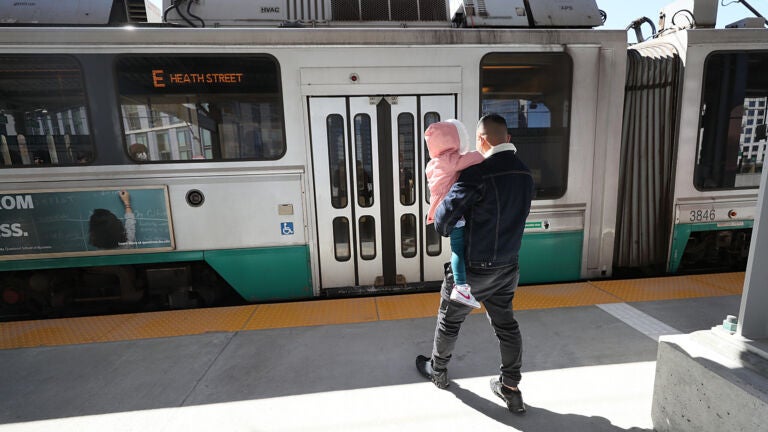 The MBTA has faced a mountain of problems recently from multiple derailments to a train catching on fire, and some lawmakers say it might be time to give up trying to save the troubled agency.
State Rep. William Straus, who serves as the House co-chair of the Legislature's Joint Committee on Transportation, wants lawmakers to consider new ways to run the transit system, including disbanding it and folding it into MassDOT.
"I would invite people to start asking the difficult question, which is, why do we even have the T?" he asked. "Why don't we have an overall transportation system?"
The agency hasn't just been criticized by local leaders and frustrated commuters, it was also harshly reviewed by the Federal Transit Administration, which raised big concerns about the safety of the system. The agency says it's on track to meet the safety directives laid out by the FTA, but Boston Mayor Michelle Wu thinks more large-scale measures need to be taken.
Rather than regularly making small fixes, Wu would like the agency to "rip the Band-aid off" and have lengthy shutdowns that would allow more work to get done.
"I know that's painful because it would be tremendously disruptive, but we are at that point where prolonging this will make it worse and continue to bring about safety issues," Wu said during an appearance on WBUR. "Plus, the City of Boston can play a big role in trying to ensure that there are reasonable alternatives."
The state House and the Senate have voted on a bill that would add two seats to the board of directors of the MBTA and provide the agency with more funding. The bill is waiting to be signed by Gov. Charlie Baker, who last week said the disbanding of the MBTA idea is "a conversation worth having."
We want to know: Do you think the MBTA is worth saving? Let us know if you agree with proposals to disband the agency and fold it into MassDOT, or if you think there are better solutions that should be tried first. Tell us your thoughts by filling out the survey below or emailing us at [email protected] and we may feature your response in a future article or on Boston.com social media channels.
Is the MBTA worth saving?