Tell Us
We want to know: Does Boston nightlife need a boost?
The city plans to hire a new "late-night czar."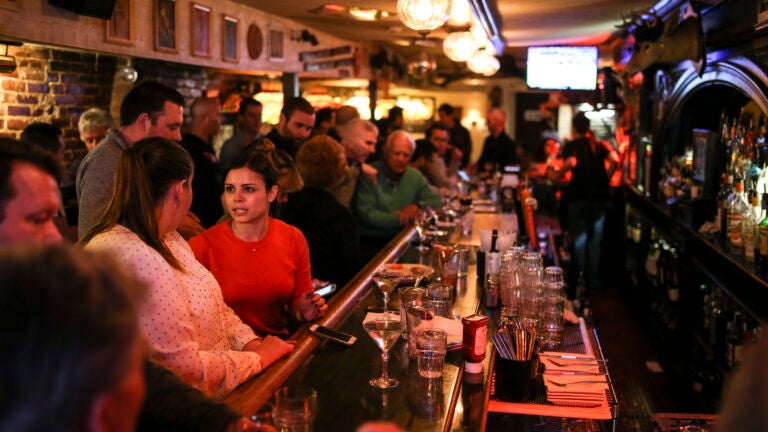 As a city, Boston ranks high in a lot of areas — education, livability, and attractions to name a few — but our nightlife culture isn't one that comes to mind. City Hall is looking to tackle that problem with a new "late-night czar."
In an effort to boost Boston's social scene, the city will hire for a new director of strategic initiatives, whose focus will be on "extending the city's nightlife, helping establish more Black- and Brown-owned businesses, and expanding transportation options," according to a report from Boston Business Journal.
"[The director] will help understand what are the permitting issues, licensing issues, etc. that will make Boston stay up past 10 o'clock at night," Segun Idowu, Boston's chief of economic opportunity and inclusion told the Journal.
Transportation plays a big role in keeping people at home instead of out on the town on late weekend nights. Last summer when the city was experiencing rideshare shortages, several readers told Boston.com that the lack of transportation kept them away from bars, clubs, and restaurants.
"Unfortunately, because of the shortage of Uber and Lyft, my group of friends has chosen to stay in on the weekends instead of spending our money at bars or clubs. It's not worth waiting an hour for a ride at 1 a.m.," said Shawn from Boston. "Keep in mind that ride-shares destroyed the taxi industry so they are essentially all we have now since the MBTA is a terrible system that operates a horrible schedule."
For other readers, though, Boston's quiet social scene is exactly what they love about the city. Increased partying brought noise complaints from several neighborhoods last summer so a new emphasis on increasing nightlife may not be welcomed by all Bostonians.
"The level of public drunkenness at all hours of the weekend, on all streets and covering Broadway like the Vegas strip is testing my patience as a long-time resident," said Karin D. from South Boston said in June of last year.
We want to know if you think Boston needs a revamped nightlife or if things are fine just the way they are. What do you think it would take to improve the scene and where do you think those changes should rank for city officials?
Share your thoughts with Boston.com by filling out the survey below or e-mailing us at [email protected] and we may feature your response in a future Boston.com article and/or its social media channels.
Does Boston need a nightlife boost?
Need weekend plans?
The best events in the city, delivered to your inbox.