Tell Us
This is the most popular superhero in Mass. Do you agree?
A new study says this icon with strong local ties is the state's top superhero.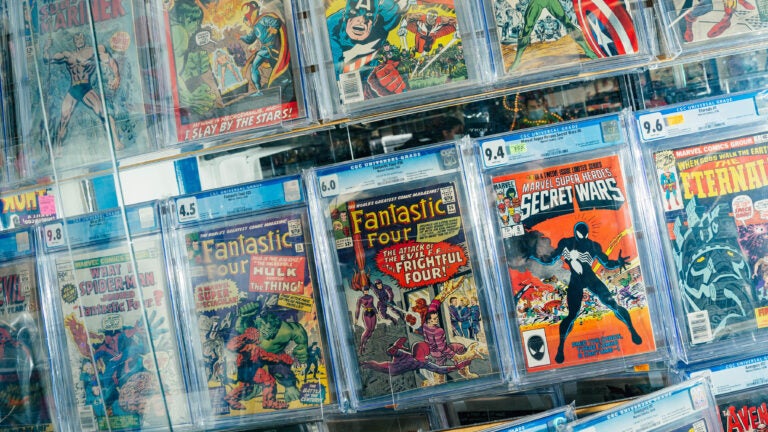 You've got to hand it to Deadpool. Prior to Ryan Reynolds's raunchy cinematic take on Marvel's so-called "Merc with a Mouth," few outside a tight circle of comic book junkies even knew who the guy was. But now, he's the top superhero in 13 states! At least according to USDish, which just revealed a new study naming the top comic book superheroes by each U.S. state.
But while Deadpool may have gathered up the most states under his utility belt, and two DC Comics stalwarts — The Flash and Superman — drew the second and third slots, none of those took the mantle in Massachusetts. Though you may not be surprised to hear who did.
Yep, the Bay State's fave (says USDish) is none other than that patriotic shield-tosser Captain America, who made his comics debut in 1941 and was most famously portrayed on screen by Sudbury's own Chris Evans in (at least) seven of the (100? 1,000?) movies that make up the Marvel Cinematic Universe. Evans's local ties, combined with our legendary Revolutionary War-era patriotism around these parts, no doubt contributed to Cap's No. 1 status here.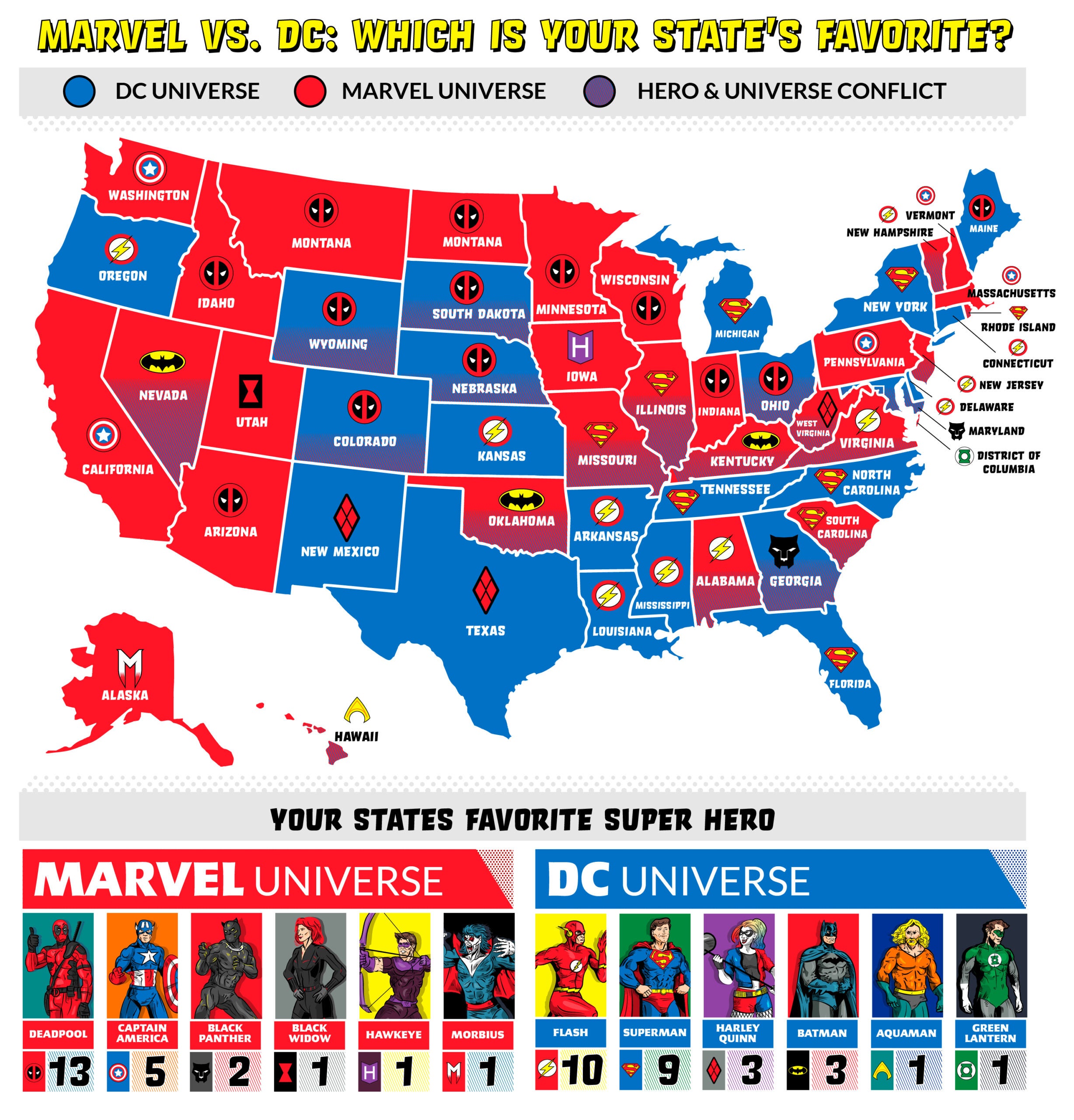 Of course, there's reason to question exactly how accurate this particular survey was: Of particular note is that Spider-Man, objectively the best superhero, shows up at the top of exactly zero states' list of heroic favorites, not even in his home state of New York. (The Empire State claims Superman as tops, even though Metropolis isn't even a real city that exists there.) For crying out loud, even Aquaman managed to get one state — Hawaii, which actually makes sense, because it's the type of place you could easily swim or ride a couple of porpoises to.
It's probably worth mentioning that the criteria for the survey involved tallying up the number of web searches, which would explain how Hawkeye wound up being the most popular hero in Iowa (we're assuming at the University of Iowa in particular). Not necessarily the best gauge of superhero popularity — which is why we're asking you.
Who is your favorite comic book superhero? Does Cap make the grade? Answer the survey below and your response may be used in an upcoming Boston.com article and/or its social media channels — same Bat Time, same Bat Channel!
Sorry. This form is no longer available.