Tell Us
Have you ever encountered a shark? Share your story with us.
It may not be as dramatic as 'Jaws,' but we still want to hear about it.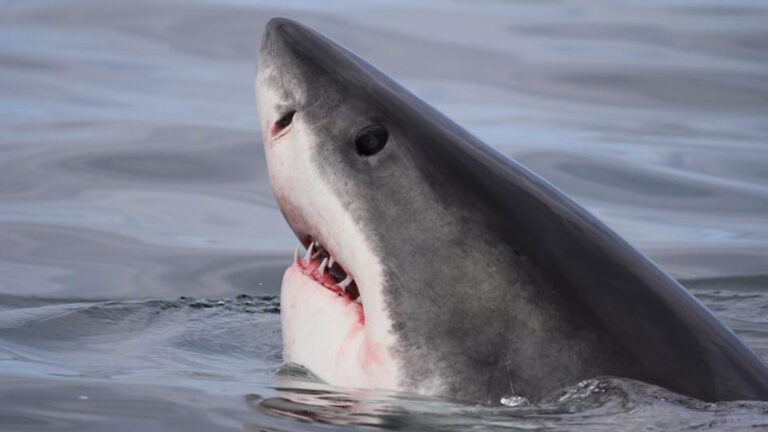 Summer has unofficially arrived, and shark season along with it.
The Boston Globe recently reported white shark detections off Cape Cod increased 24% last year, and the first shark sightings of the season have already begun off the coast of Nantucket.
With the recent sightings along New England shores comes the buzz — and safety reminders — around one of the region's most notorious summer vacationers.
Boston.com wants to know if you've had any first-hand encounters or sightings of sharks.
Have you gone looking for sharks as part of the growing shark tourism trend on the Cape?
Have you had a close encounter in a boat or caught glimpse of a fin from the safety of a beach?
Maybe you've had a catch robbed by a shark, like one Orleans resident who ended up with a shark at the end of his fishing line last year?
Tell us your shark stories in the from below or e-mail us at [email protected] and we may use your story in an upcoming article.
Have you ever encountered a shark?