Tell Us
Readers: Have you ever heard of a 'spuckie'?
If you have, when and where did you hear the word?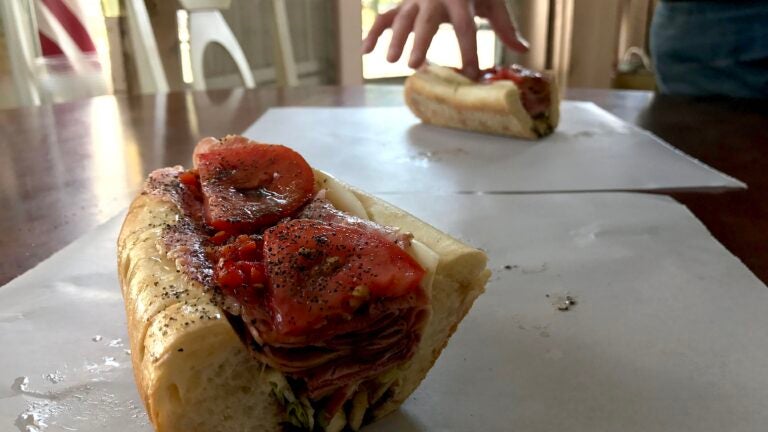 In Massachusetts, there are a lot of words you might not hear anywhere else — rotary, bubbler, wicked, and packie, to name a few. However, one Boston-specific word is causing some debate on social media.
Although it is uncommon, some people in Boston refer to a sub sandwich as a "spuckie." We recently covered some possible origins of the term, which include a type of Italian bread commonly used for the sandwich called spuccadella, and spaccata and spaccare, both of which means "to split" in Italian.
Many on social media, however, say they have never heard of the term "spuckie" used in lieu of a sub. For example, on the Boston, Massachusetts Facebook page, hundreds of commenters have shared whether they've ever heard the word before.
"I was born in Boston and have lived here my entire life — I've never heard the word 'spuckie' before," wrote one commenter.
Other commenters who grew up in neighborhoods such as Dorchester, South Boston, or East Boston, said they had known the sandwich as a spuckie.
"Because it's a Spuckie and always has been," said another Facebook user. "Southie born and raised!"
The debate also made its way to X, where WBZ-TV news anchor David Wade asked his followers if they'd heard the term.
Similar to Facebook, many of the replies were split to the news anchor's post, with some users sharing places they'd bought a spuckie, with others saying they'd never heard it before.
We'd like to hear your thoughts: Have you ever heard of the word "spuckie"? If you have, when and where did you hear the word? Share your thoughts by filling out the survey below or sending an e-mail to [email protected], and your response may appear in an upcoming article.
Sorry. This form is no longer available.
Sign up for The Dish
Stay up to date on the latest food news from Boston.com.