Tell Us
Parents: How do you feel about the state ending the school mask mandate?
The mask mandate will end Feb. 28.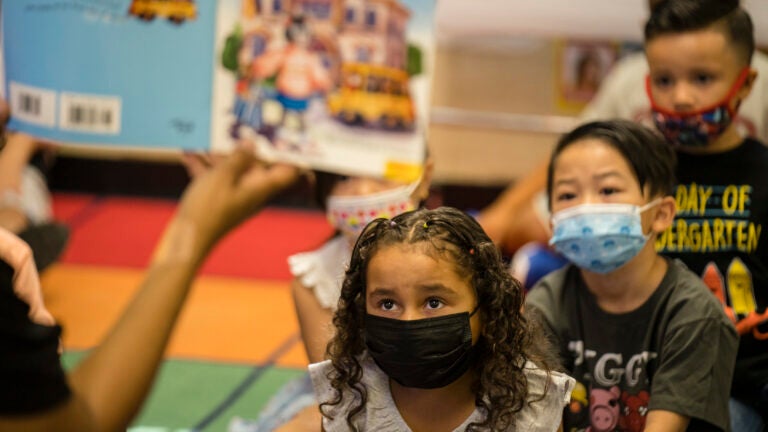 The state will end the mask mandate in K-12 public schools on Feb. 28, Gov. Charlie Baker announced on Wednesday.
"With Massachusetts a national leader in vaccinating kids, combined with our robust testing programs, it is time to lift the mask mandate in schools and give students and staff a sense of normalcy after dealing with enormous challenges over the past two years," Gov. Charlie Baker said in a statement. "We have all the tools to keep schools safe as we move into dealing with the next phase of managing COVID."
School mask mandates have been lifted in Pennsylvania and Maryland and states easing mask requirements for schools in the coming weeks include Connecticut, Delaware, and New Jersey.
The Boston Globe recently called for lifting the mask mandate in Massachusetts schools, writing, "It's time for kids to breathe easier." Amid a growing cry by doctors and parents to lift the mask mandate, we asked Boston.com readers how they felt and 90 percent of more than 6,000 respondents said the mandate should end.
Parents: Now that it's happening, how do you feel? Are you happy with the decision? Why or why not? Will your child still wear a mask to school? How will your family's habits change come Feb. 28, if at all?
Please share your opinion by filling out the survey below or emailing us at [email protected].
Sorry. This form is no longer available.