Tell Us
Do you live in Boston? Tell us how you feel about rent control in the city. 
Mayor Michelle Wu's proposal would put a cap on annual rent increases.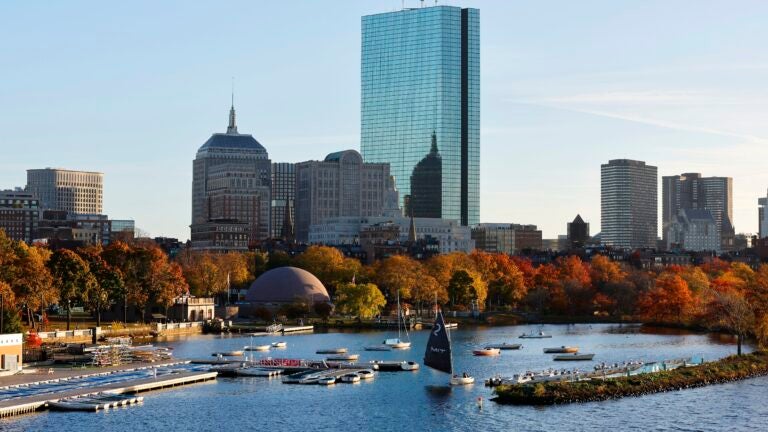 Boston Mayor Michelle Wu is pushing for a return of rent control, or rent stabilization, in an effort to curb high rents in the city.
Massachusetts residents voted to ban rent control in a 1994 ballot measure, but in a letter to the City Council, Wu argues that Boston tenants have fallen "victim to steep rent increases, making it impossible for them to stay in their homes."
The Boston rental market currently sits as the third most expensive in the nation, behind New York City and San Francisco. The median rent in Boston increased by 40% from $2,143 to $3,009, according to an analysis by Zumper.
Wu's proposal would set the maximum allowable rent increase to 6% plus the consumer price index, but could not exceed 10%, and includes an exemption for owner-occupied properties with six units or fewer.
The Greater Boston Real Estate Board has come out against the proposal with a "Rent Control Hurts Housing" campaign aimed at getting city residents to oppose Mayor Wu's plan.
"Rent control is a failed policy solution that won't help the dire need to create housing in Boston and across the Commonwealth. Rent control, also known as rent stabilization, has been shown to decrease housing production of future units, as well as discourage upkeep and maintenance of controlled units," GBREB CEO Greg Vasil said in a statement last month.
We want to hear from the residents of Boston: Do you support rent control making a return to the city?
Tell us if you're a renter, landlord, or homeowner in Boston and share your thoughts about the mayor's proposal by filling out the survey below or e-mailing us at [email protected]. We may feature your response in a future article or on our social media channels.
Do you support rent control in Boston?