Tell Us
Has the pandemic impacted your mental health? You aren't alone.
We want to know how your mental health is faring as we approach another year of the pandemic.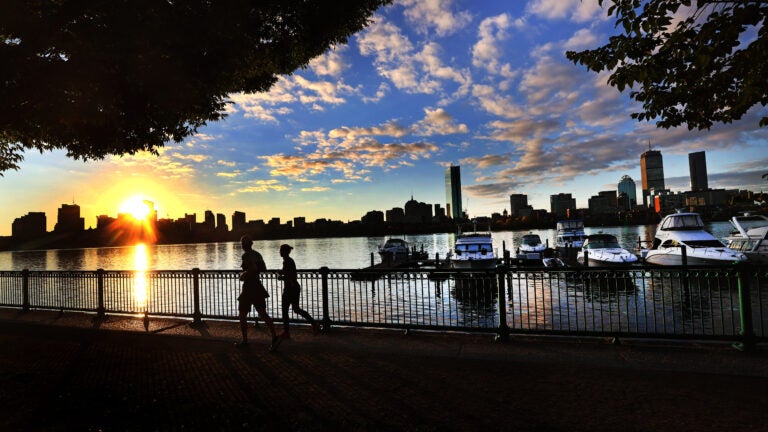 If you find yourself navigating yet another pandemic winter with feelings of depressions or anxiety, you aren't alone. Millions of Americans have had a decline in their mental health since the start of the pandemic and the longer it goes on, the worse it is for people managing burnout without a clear idea of when it'll end.
Dr. Jennie Kuckertz, a clinical fellow in psychology at Harvard Medical School, said the rates of mental health issues have increased consistently over the course of the pandemic. As we approach year three, Kuckertz said, "The flavor of how people are struggling has changed over time."
"People feel like they're in this weird holding pattern, and it's hard to sustain that feeling very long without feeling anxious or depressed," she said.
Kuckertz, who is an expert in treating anxiety and obsessive-compulsive disorders in children, adults, and families, said mental health is at its worst for people who've had a harder time returning to normalcy. Some of those groups include children and their caregivers as well as people whose jobs have been impacted by the pandemic.
Many children who've been unable to socialize for much of this pandemic because of school closures are now struggling with social anxiety and procrastination after losing the necessary structure in their lives. For adults, anxiety around their jobs and the future has become increasingly common, according to Kuckertz.
"People can feel frozen or paralyzed by the uncertainty or restrictions that are changing for being indoors and that definitely contributes to depression," she said.
A study during the first year of the pandemic found that symptoms of depression nationwide were three times higher than before the pandemic. Winter can bring some of the worst feelings of depression and anxiety even in normal times and during the pandemic, the problem is only worsened.
"Everything carries more risk because you have to do it indoors. It is harder to socialize. I think people in the winter feel more isolated," she said. "[It] also coincides with the winter holidays where people don't want to feel isolated and so people can feel lonely and be more depressed."
Prioritizing mental health can sometimes be a balancing act, especially as we face another surge in positive COVID-19 cases that forces us to readjust how we plan our lives once again. As we plan for the future, Kuckertz said we benefit from practicing flexibility about how those plans will happen. She also recommends practicing compassion for ourselves and others and seeking the help of a professional mental health specialist when possible.
"It's hard because sometimes what's best from a virus protection standpoint, has mental health impacts," Kuckertz said. "The line between how we hold both of those and maintain people's physical and mental well-being is important for us to think about at the individual level and societal level in terms of our planning going forward."
We want to know how you're handling your mental health as we make our way through another winter marred by COVID surges. Has your mental health changed over the course of the pandemic? Have you found ways to improve your situation or are you still learning to adapt to the new normal?
Tell us about your experience by filling out the survey below or emailing us at [email protected] and we may feature your response in a future article.
Tell us about your mental health during the pandemic.