Tell Us
Here's how you can help those impacted by the Israel-Hamas war
Plus, tell us what charities and organizations we missed and we'll add them to the list.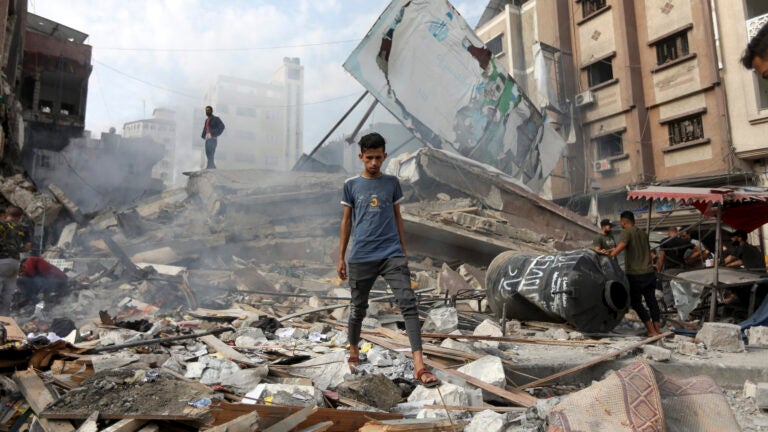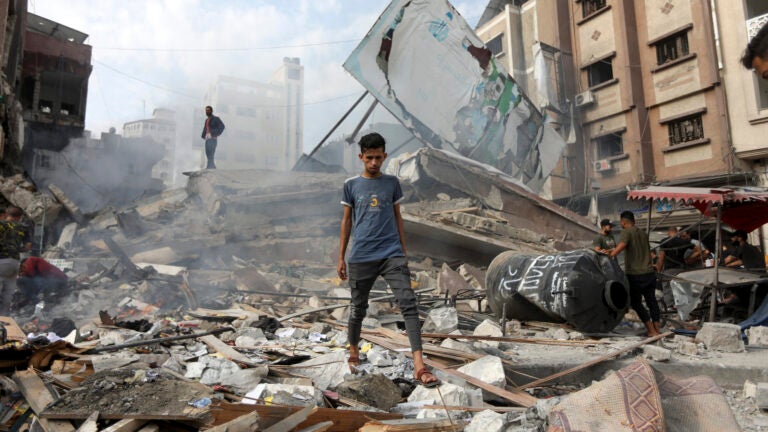 Thousands of people have been killed and thousands more wounded after war broke out between Israel and Hamas, a Palestinian militant group, this weekend.
The Israeli Defence Forces reported more than 900 killed in Israel and 765 in Gaza have been killed since Hamas launched a surprise attack on Israel on Saturday. More than 150 people have been kidnapped by Hamas and other militant groups, according to Israel.
In retaliation, the Israeli Defense Forces declared a state of war on Sunday and pummeled the Gaza Strip with airstrikes.
Israeli Prime Minister Benjamin Netanyahu vowed that Hamas "will pay an unprecedented price" for the Saturday attack, with Defense Minister Yoav Gallant ordering a "complete siege" on Gaza, cutting off electricity, food, fuel, and other supplies to more than 2 million Palestinians.
Humanitarian aid organizations have pleaded for the creation of humanitarian corridors to get supplies into Gaza, where more than 187,000 people have fled their homes, the U.N. said.
"Humanitarian relief and essential supplies must be allowed to reach people in need, rapidly and without impediment," spokesman Jens Laerke of the U.N. Office for the Coordination of Humanitarian Assistance said in a text message to the Associated Press. "All parties must ensure freedom of movement for humanitarian workers."
Below we've rounded up organizations calling for peace in the region and working to support those impacted by the conflict. Did we miss any? Fill out our survey below or e-mail us at [email protected] with the resources you think should be added to the list.
ALLMEP is the largest network of Palestinian and Israeli peace-builders, according to their website. You can donate to help Palestinians and Israelis "live together with dignity, peace, and security" here.
The International Red Cross has been present in Israel, the West Bank, and Gaza since 1967 as a neutral, independent, humanitarian organization. You can make a donation here.
Doctors Without Borders is an independent, impartial humanitarian organization. They have called on all parties to the conflict to ensure the safety of civilians and medical facilities. The group doesn't run programs in Israel and instead focuses on Palestinian territories, which lack emergency medical and health services. You can make a donation here.
The International Medical Corps provides emergency relief to those struck by conflict. You can make a donation for medical care, supplies, and training to families and communities that have lost everything due to emergencies here.
More than 2 million children live in occupied Palestinian territory, making up more than half of the Palestinian population. Save the Children is a humanitarian organization working to protect children from this conflict. You can make a donation here.
Direct Relief is a humanitarian aid organization active in all 50 states and more than 80 countries worldwide. The group is working with partners in Israel to offer humanitarian aid. You can make a donation here.
The Israel Emergency Fund is a Massachusetts-based fund set up by the local federation "to provide immediate financial assistance and relief to victims of terror and war." You can make a donation here.
Magen David is Israel's ambulance service and the country's official representative to the International Red Cross. You can make a donation here.
The Koby Mandell Foundation runs therapeutic healing programs for those who have lost a mother, father, sister, brother, or child to terrorism. You can make a donation here.
Support for victims of the Israel-Hamas war