Tell Us
Mass. residents love playing the lottery. Are you hoping to hit it big?
Bay State players spend more on the lottery than residents of any other state.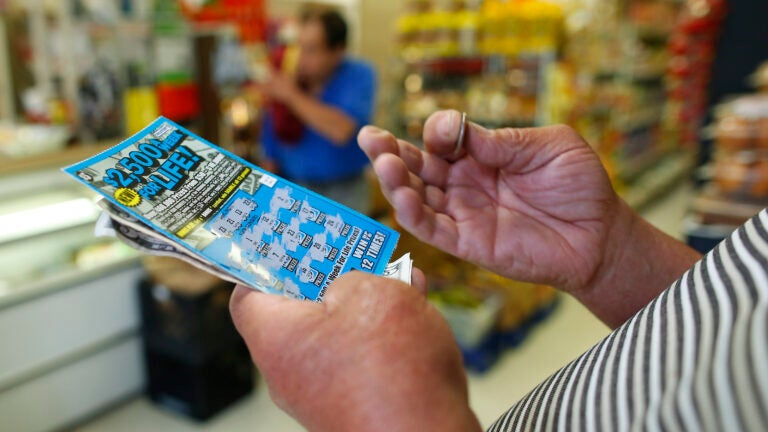 They say you have to play big to win big, and Bay Staters know that better than anyone.
We spend more on the lottery than players in any other state, according to a study by LendingTree. Massachusetts takes the national lead for most lottery sales per capita, with residents spending $805.30 on lottery games in 2020. That's 77% more than residents spend in New York, the number two state in the ranking.
But all that risk is paying off, according to the study, which found that Mass. players are seeing a higher return on investment. Residents got back 70 cents in lottery prize money for every dollar they spent in 2020. In South Dakota, which ranks near the bottom when it comes to payouts, residents only get 19 cents for every dollar they spend.
Any lottery ticket purchase is inherently a gamble, but with potential winnings in the tens or hundreds of millions, many Massachusetts residents are more than willing to place their bets. LendingTree found that residents in this state spent $10.26 for every $1,000 of their personal income in 2020. In nearby New Hampshire, however, people only spent $4.26.
Perhaps the Mass. players are encouraged by the million-dollar prizes being won in towns across the state. The largest jackpot ever won in the state was a $758.7 million Powerball jackpot won on a ticket sold in Chicopee in 2017. Since then, we've seen the prize offerings continue to rise, no doubt enticing more players.
Are you one of the many Mass. residents buying lottery tickets with the hopes of hitting it big? We want to know how often you play the lottery and whether you've ever won. Share your story with Boston.com by filling out the survey below or e-mailing us at [email protected]oston.com and we may feature your response in a future article.
How much do you spend on the lottery?