Tell Us
Parents, educators: How do you feel about the new COVID rules for schools?
We want to know if the softened COVID guidelines have you worried or relieved.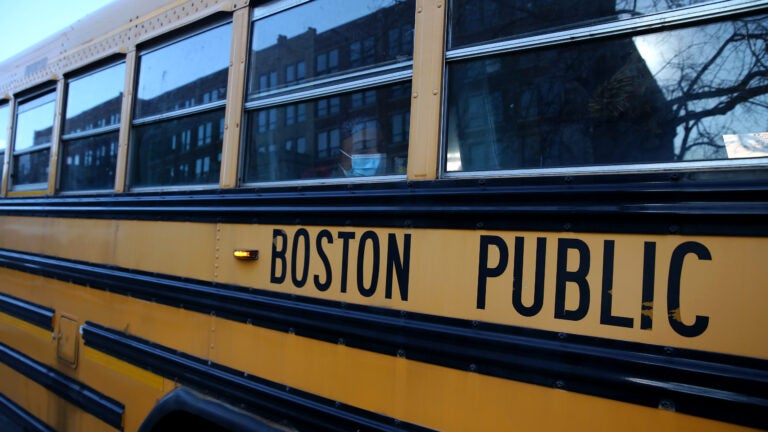 The start of the new school year is just around the corner for Massachusetts kids, parents, and educators, and thanks to relaxed COVID protocols, this academic year may look closer to pre-pandemic times than it has in years.
Earlier this month, the Centers for Disease Control and Prevention released new COVID guidance that changes the protocol for those who test positive for the virus. If you test positive, you should now isolate for at least five days and wear a mask for at least 10. If you suspect you've been exposed, you can wear a high-quality mask and get tested five days after exposure, instead of immediately quarantining. The new rules also removed the six-feet social distancing rules.
Massachusetts has since updated its guidance for schools to reflect the relaxed recommendations. Most people in the Bay State are fully vaccinated, and the number of new cases is trending down.
"The Commonwealth is not recommending universal mask requirements, surveillance testing of asymptomatic individuals, contact tracing, or test-to-stay testing in schools," according to the Department of Public Health.
But are these rollbacks a step in the right direction as the CDC says, or are they leaving room for an inevitable COVID outbreak in our schools? Some local experts argue that it's too soon for schools to drop masking and regular testing.
"Nobody knows what this fall and winter will look like. Anyone who is confident that nothing is going to happen or we're going to be overwhelmed is probably overstating their confidence," Jonathan Levy, a professor at the Boston University School of Public Health, told MassLive. "We might still be dealing with BA.5, we might have BA.6, 7, 8, who knows, or we might have an entirely new variant. Remember, this time last year, no one had heard of omicron. It showed up at Thanksgiving and threw us for a loop."
The Massachusetts Coalition for Health Equity is calling on schools to forgo the new streamlined COVID protocols and instead require students and employees who get COVID to isolate for 10 days or until they no longer test positive on a rapid test.
Do the softened COVID guidelines in Massachusetts schools have you worried or relieved? We want to hear from parents and educators who are preparing for the new school year about how they think schools should handle COVID at this stage of the pandemic.
Tell us your thoughts by filling out the survey below or emailing us at [email protected] and we may feature your responses in a future article or on Boston.com social media.
How do you feel about relaxed COVID guidelines in Mass. schools?
Correction: This piece has been updated to clarify the details of the CDC's current mask and quarantine guidelines.