Tell Us
Progressives in Mass. want a 'millionaires tax' — do you agree?
Tell us how you feel about the proposed Fair Share Amendment on the ballot this fall.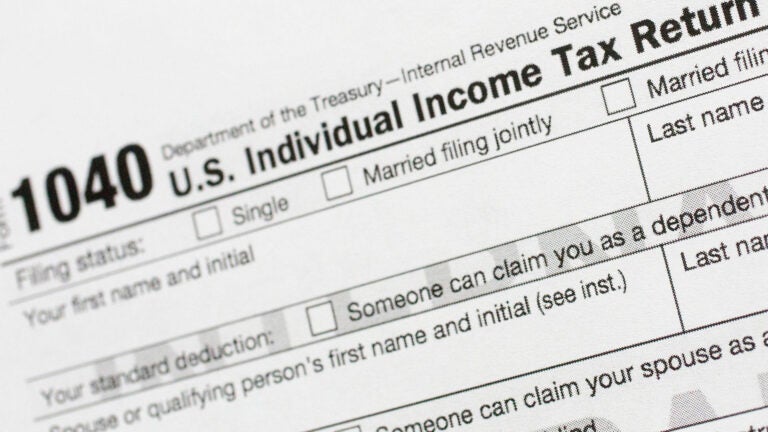 Support is growing in Massachusetts progressive circles for a "millionaires tax" that backers say could bring the state an extra $1.3 billion. For community organizations like Black Economic Justice Institute, Cambridge Residents Alliance, and Western Massachusetts Network to End Homelessness, the proposed tax is a no-brainer. Do you agree?
The Fair Share Amendment, which will be on the ballot in November, is a proposed amendment to the state constitution that would increase taxes by 4% on annual incomes of $1 million and more. Specifically it would establish a 9% income tax rate on annual earnings above $1 million, while retaining the broad 5% rate for earnings below that amount.
"The Fair Share Amendment will help improve our schools, colleges, roads, bridges, and transit, and only the very rich will pay more," Lily Huang, co-director of Mass. Jobs with Justice, told Boston Business Journal. "Massachusetts communities desperately need a steady investment in this vital infrastructure so that families can live and work — not just surviving day by day, but flourishing as we invest in ourselves."
This, proponents argue, would allow the state to increase funding for transportation, infrastructure, and public education, which are specifically referenced in the amendment — although the extra income would ultimately be "subject to appropriation," meaning the Legislature will have final say as to where the money goes.
Sen. Elizabeth Warren has publicly backed the tax and will canvas in support of the proposal with state Sen. Jason Lewis and local supporters on June 28. Organizers planned to meet at Lincoln Commons Park in Malden and begin a door-to-door campaign to swing more voters in favor of the amendment.
Those against the tax say that is an unfair graduated income tax that will negatively impact the middle class and small business owners in the state who are already struggling with the recession, and that it will especially penalize those who earn more than $1 million due to a unique one-time circumstance, like selling a home or business.
"If implemented, the Fair Share Amendment would have wide-ranging negative impact on thousands of small businesses, retirees, home sellers, and others — many as a result of a one-time event," Putnam Investments CEO Bob Reynolds said in a statement earlier this year. "In addition, the Fair Share Amendment would likely be an economic drag on the state and send a signal that Massachusetts is not a business-friendly destination."
Tell us: Is it a good idea for Massachusetts to have a millionaires tax? Share with Boston.com how you feel about the proposed tax by filling out the survey below or emailing us at [email protected] and we may feature your response in a future article.
Should Massachusetts have a millionaire tax?