Tell Us
Readers: Are you a plant parent? Send us your photos.
We want to see your succulents, snake plants, monsteras, and more.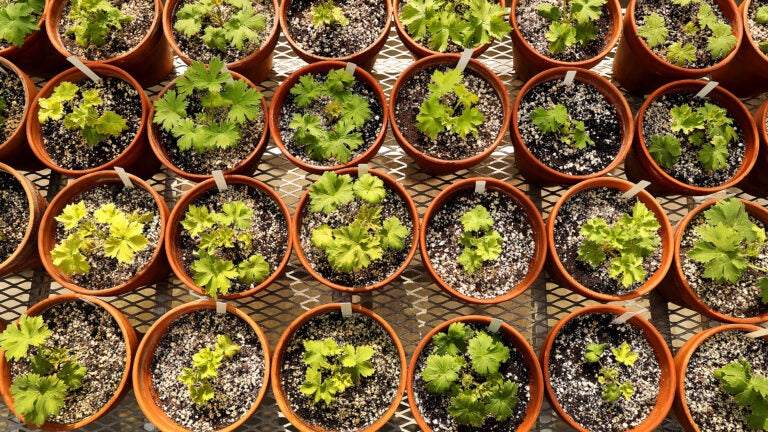 It's been said that pets are the new kids, but now, plants are the new pets.
Americans have gotten somewhat obsessed with house plants in the last couple of years as lockdowns forced many to rethink their home decor and take up new hobbies. Sixty-six percent of Americans own at least one house plant, according to Civic Science, and for younger millennials and Gen Z, plant ownership has become more than just a hobby.
Young plant owners, members of the LGBTQ community, and non-parents are more likely to identify with the label "plant parent."
Last week, Boston.com pet owners shared why they think cats or dogs make the ideal pet. Thrown into the mix were a handful of readers who said they opt for neither. Instead, they get their comfort from filling their homes with beautiful house plants.
When asked what was the best kind of pet to keep in the home, Daniel W. from New Hampshire said, "Other: A plant named 'Audrey.'"
And why shouldn't the plant owners among us appreciate their house plants? Not everyone has the gift of a green thumb, but those who do get the benefits of improving the quality of their homes and the satisfaction of keeping something beautiful alive.
Do you have any house plants you love? Is your display of aloe, snake plants, and monsteras the highlight of your home? We want to hear from Boston.com's plant owners and plant parents alike. (And make sure to scroll down to see how to send us your best plant pix.)
---
Share your plant photos with Boston.com.
Send us a photo and tell us about your plants by filling out the form below or emailing us at [email protected] and we may feature your response in a future article or on Boston.com social media content.