Tell Us
Readers: Do you still have faith in the Supreme Court?
Nationwide confidence in the court is at an all-time low.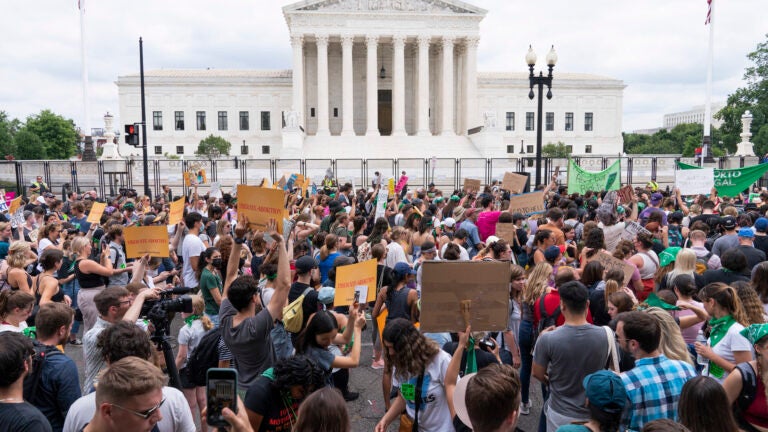 Supreme Court decisions have dominated the public conversation in the last month, with the conservative-leaning court handing down a series of 6-3 decisions that have resulted in nationwide protests.
The court has stripped federal abortion protections by overturning Roe v. Wade, expanded gun rights by allowing open carry in public spaces, limited the Environmental Protection Agency's ability to curb power plant emissions, and provided more protection for religion in public school settings.
Most Americans aren't happy with the direction the Supreme Court is heading: Nationwide confidence in our judicial branch has reached a record low, according to a Gallup poll. Only 25% of Americans say they have a "great deal" of confidence in the Court, and the mistrust is highest among Democrats and independents.
In the case of the Roe decision, the court's ruling flies in the face of public opinion about the issue. Since 1989, every Gallup poll on the case has found that the majority of Americans didn't support it being overturned. Particularly among Democrats, the court's recent rulings have been met with frustration.
Confidence in the Supreme Court among Democrats has gone from 30% to 13% in the last year, and from 40% to 25% among independents. Republicans, however, have nudged slightly up in their opinion of the court. The approval rate in their circles has gone from 37% to 39%. There has been a steady decline in public trust in the government more broadly in the last decade.
Progressive politicians like Elizabeth Warren and Alexandra Ocasio-Cortez have started to ring the alarm about the public's declining trust, and argue that the court faces a "legitimacy crisis."
We want to know: Do you agree with politicians who say the judicial branch is facing a legitimacy crisis? Do the recent rulings make you more or less confident in the direction of the court?
Let us know what you think about this issue by filling out the survey below or emailing us at [email protected] and we may feature your response in a future article or Boston.com social media content.
Tell us your thoughts about the Supreme Court