Tell Us
Readers: How are MBTA service delays impacting your commute?
We want to know about your recent experiences with the T.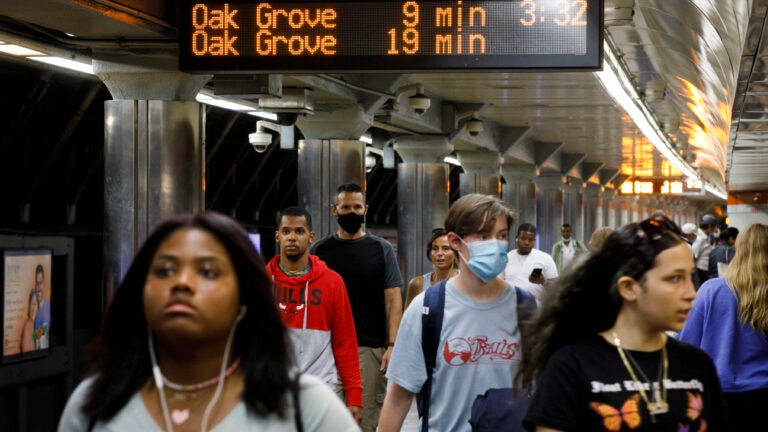 It hasn't been a great year for the MBTA, and the problems have only continued as the summer season kicks off with delays, staff shortages, and service shutdowns.
Earlier this month, the Federal Transit Administration issued a negative review of the MBTA's safety and cited overworked subway dispatchers. In response, the MBTA has reduced the frequency of the Red, Orange, and Blue lines to weekend service times. One day after those lines went into reduced service, the MBTA announced that it would also be pulling all new Orange line trains from service because of a battery failure.
And, of course, all this comes just as the Sumner Tunnel closure makes driving around the city even more of a headache than usual. For people who regularly rely on the T to navigate the city or had hoped to ride the trains more this summer, the delays are understandably frustrating.
State House leaders Karen Spilka and Ronald Mariano have called an oversight hearing to look into the MBTA's mounting safety concerns and hope to "help restore public confidence."
An official poll conducted last fall by WBUR found that 73% of riders thought riding the T was safe, but many felt improvements needed to be made considering recent incidents. Boston.com asked its readers what improvements they'd like to see on the T, and most cited problems with the frequency and reliability of the trains.
MBTA officials have said they hope the current decreased service won't last forever. If there is an increase in dispatchers, there is a chance the lines will return to regular service earlier than planned.
"The MBTA is exploring multiple options to add capacity at the control center, including an aggressive recruitment campaign, offering bonuses, and potentially hiring back former dispatchers," a statement read.
We want to know: Have the troubles with the MBTA impacted your commutes around the city? Have you found yourself waiting longer for the trains you need? Are you avoiding the T altogether?
Tell us about your recent experiences with the MBTA and how you're adjusting to the recent delays by filling out the form below or emailing us at [email protected] and we may feature your response in an upcoming Boston.com article or social media content.
How are MBTA service delays impacting your commute?