Tell Us
Readers: How much would you pay to View Boston?
A new observatory at the Prudential Center is a must-see attraction.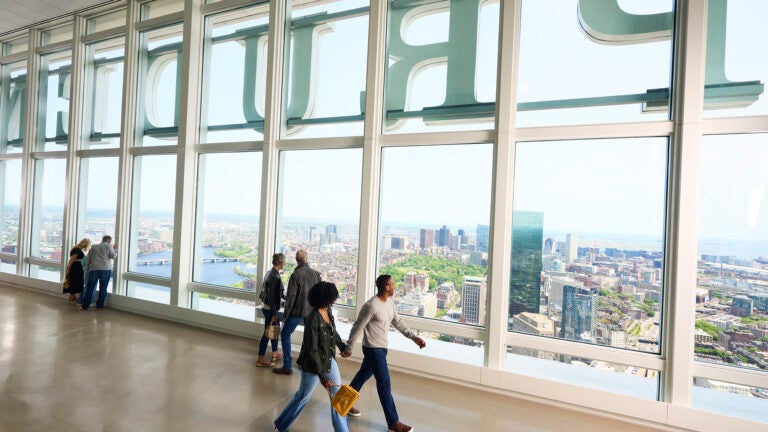 A new attraction that will give visitors a bird's eye view of Boston comes to the Prudential Center next month.
View Boston, which opens on June 15, provides a multi-faced experience, including an observatory, restaurant and bar, panoramic viewing space, and virtual tour guide. The new space is an update on the former Top of the Hub and will likely become a must-see attraction for the city.
The three-story space boasts floor-to-ceiling windows, an indoor/outdoor cocktail lounge, a three-dimensional model of the city, an interactive neighborhood discovery tool that helps residents and tourists alike learn more about Boston's hidden gems, and more.
But some might balk at the price. Tickets to View Boston start at $34.99 and go up to $54.99 per person, and that doesn't include the cost of the pre-fixe dining experience. The cheapest ticket gets you a spot in the observatory while the more expensive option includes priority entry, a voucher to drink or shop, a guided tour, and flexible arrival.
Would you spend your money on a ticket to View Boston?
Tell us what you think about the city's latest attraction by filling out the survey below or emailing us at [email protected] and we may feature your response in a future Boston.com article or on our social media channels.
Sorry. This form is no longer available.
Need weekend plans?
The best things to do around the city, delivered to your inbox.