Tell Us
Readers: Is Boston a good fit for the 2026 World Cup?
We want to know if you're looking forward to the games.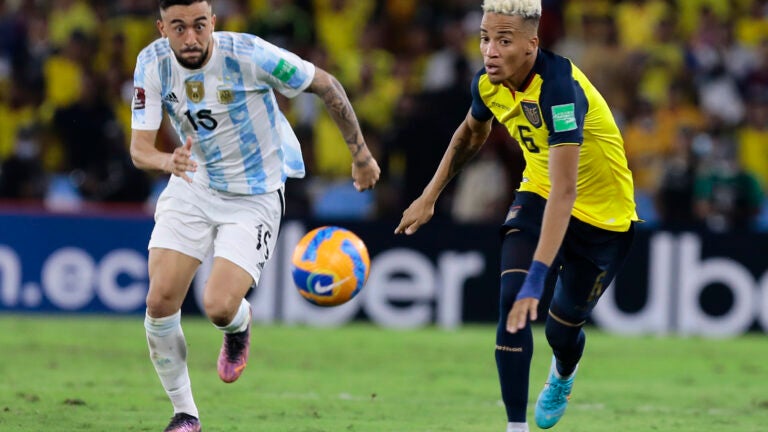 After more than two decades, the World Cup returns to Boston. Last week, FIFA judges announced that Boston is one of the host cities for the 2026 World Cup.
While the games will be played at Gillette Stadium, which is located in Foxborough, other World Cup events for fans and players will happen in Boston. Gillette is more Boston-adjacent than Boston proper, but FIFA was won over by the state's pitch to host the games all the same.
Other U.S. cities hosting games will be New York, Philadelphia, Miami, Atlanta, Kansas City, Dallas, Houston, Seattle, San Francisco, and Los Angeles. FIFA said it chose its host cities based on infrastructure, access to transportation, human rights, stadium infrastructure, fan fest locations, and training sites.
"We're proud of our long legacy of championship teams and fans, and we're ready to showcase our city to soccer fans around the world as they come to celebrate the beautiful game," Mayor Michelle Wu said in a press release about the announcement.
We want to know: Do you think Boston has what it takes to be a good World Cup host city?
The event will no doubt bring excitement to the city, but with it will likely come more traffic to already congested streets. Are you looking forward to the games coming to our neck of the woods? Let us know how you feel about the upcoming World Cup by filling out the survey below or emailing us at [email protected].
How do you feel about Boston as a World Cup host city?