Tell Us
Readers: Share your best memories from Boston's community pools
Plus, which pool is your favorite?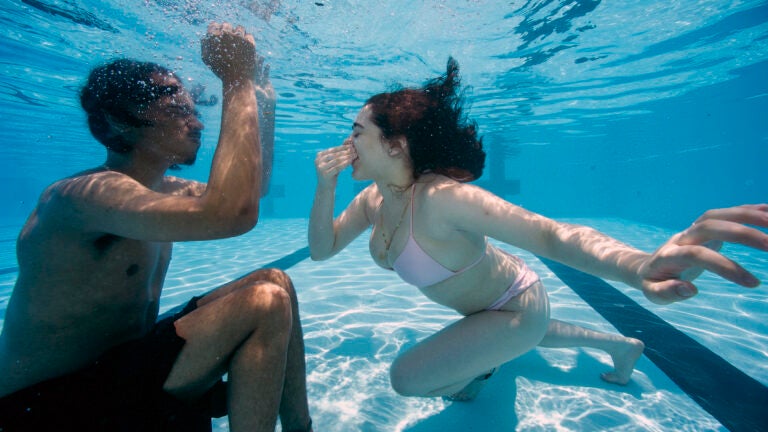 Summertime brings to mind memories of lounging by the pool or going for a swim. Boston's community pools are a way for everyone in the city to have a space to cool off on a hot day.
We want to hear about your favorite memories at neighborhood pools in Boston. Did you visit your local pool with friends and family? Which community pools were a big part of your summers growing up?
This summer, the city will be short eight pools because of a shortage of available lifeguards, facility issues, and ongoing construction projects. The pools that are currently open are in Jamaica Plain, the South End, West Roxbury, Roslindale, Roxbury, Charlestown, Dorchester, Mattapan, East Boston, the North End, South Boston, and Chinatown.
In addition to the city-run pools, there are several state-run community pools located in Boston neighborhoods.
Domingo DaRosa, a local activist and former lifeguard at Boston's city pools, has called on the city to prioritize recruiting more lifeguards for future seasons.
"The pool is the heart of the community center. When you lose a pool, you lose its biggest asset," DaRosa said.
Every lap around the pool or game of Marco Polo at a community pool is tied to a personal story about summer fun. Some of these moments were captured in a photo series by photographer Joseph Prezioso, and now Boston.com wants to hear about your memories.
Share your stories about these community centers with us by filling out the survey below or emailing us at [email protected]. We may feature your response in a future Boston.com article or social media content.
Share your memories of Boston's community pools