Tell Us
Readers: Should nips be banned in Boston?
The Boston Public Health Commission and Licensing Board may discuss a potential ban.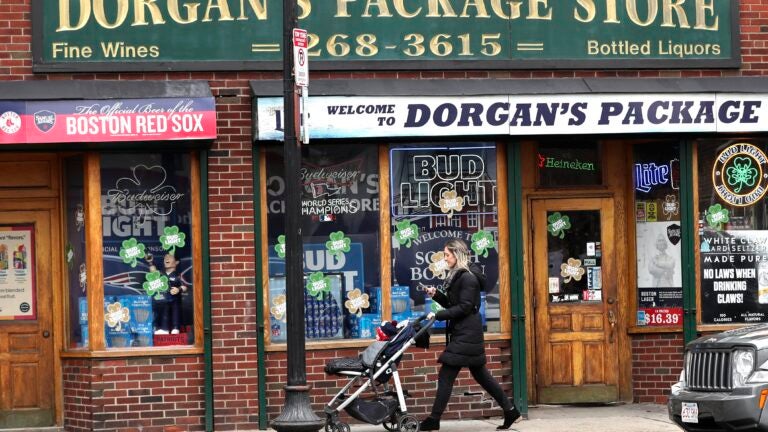 Boston City Councilor Ricardo Arroyo is pushing for the city to consider banning the sale of nips, or miniature alcohol bottles, to combat alcohol-related public health concerns. This week, Arroyo filed a hearing order to bring together the Boston Public Health Commission and Licensing Board to discuss a potential ban.
"The data is clear that in cities that have banned the sale of nips, there is a significant and positive impact on public health," Arroyo said in a news release. "We should put the wellbeing of our communities first by banning the sale of nips in Boston as well."
If Boston were to ban the sale of nips, it would follow in the footsteps of neighboring towns like Newton, Chelsea, Wareham, Mashpee, Nantucket, and Falmouth. A CommonWealth magazine report found that after Chelsea passed their ban, the city saw a drop in alcohol-related emergencies.
First responders in Chelsea responded to 1,000 calls for "alcohol-related problems" in 2018, with 238 people taken into police custody and 781 individuals being hospitalized, but by mid-August 2019, after the ban had taken effect, that number dropped to 86 individuals.
Another consideration is the impact on the environment. In Hyde Park alone, residents collected 10,000 nips in less than two months, during an anti-littering campaign, according to Arroyo. Nip bottles can't be recycled and aren't biodegradable.
Opponents of a ban say this move would come at the expense of package store owners in the city. Robert Mellion, executive director and general counsel for the Massachusetts Package Store Association, told Boston.com that a ban would only drive sales out of Boston.
"I think that there's a lot of better ways to do this than to hurt small businesses that are just struggling," he said. "For a small corner store to lose the 50-milliliter product, that will be devastating to them because for them it's 20% of their sales. And in an industry where net income is roughly about 3%, that's going to wipe them out."
Do you think Boston should ban the sale of nips? Share your thoughts with Boston.com.
We want to know if you think the city should move forward with Arroyo's suggestion of if it's better to leave things as they are now. Tell us your opinion by filling out the survey below or e-mailing us at [email protected] and we may feature your response in a future article.
Sorry. This form is no longer available.
Boston.com Today
Sign up to receive the latest headlines in your inbox each morning.