Tell Us
Readers: We want to see your best homemade holiday cards
Calling all artists: Share your holiday cheer this season with a "Happy Holiday, Boston!" card.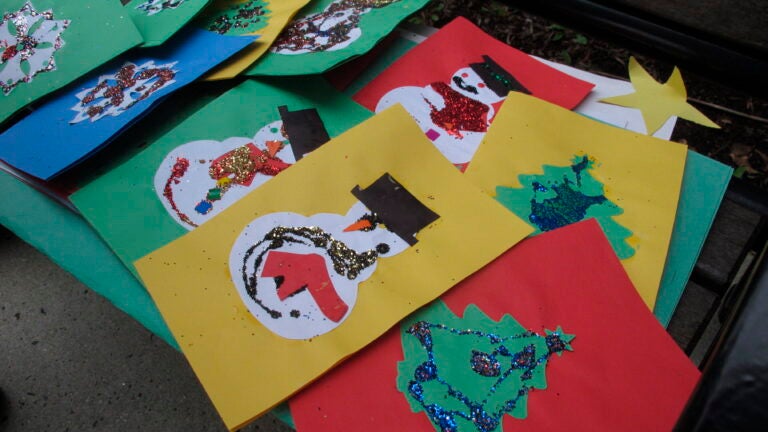 This is the season for warm greetings and few things say happy holidays better than a homemade card.
Whether it's making a snowflake-covered card in art class, crafting the annual family holiday card, or designing the perfect note to go with a gift, the holidays have a way of bringing out the creative side in many of us.
Boston inspires iconic imagery for holiday cards, too. Think snowy winter streets, ice skating in the Common, and lights at Faneuil Hall.
That's why Boston.com wants to see your best greeting cards for the holiday season as we celebrate this year. All skill levels are welcome, whether you're a professional illustrator, art student, photoshop whiz, or even a kid who loves to draw.
How it works:
Create your holiday card: Draw, illustrate, or design your best Boston holiday card. All designs are welcome as long as your card includes the phrase "Happy Holidays, Boston!"
Share your holiday card: Please submit a minimum 1080×1080 jpg or scan of your holiday card using the form below. We'll share your submission with readers on Boston.com.
Submissions will be accepted until Friday, Dec. 10.
Spread your holiday cheer by filling out the survey below or emailing your homemade card to [email protected] and we'll feature your submission in a future article.