Tell Us
Readers: What do you want to know about the monkeypox outbreak?
Tell us your questions about prevention, treatment, and more.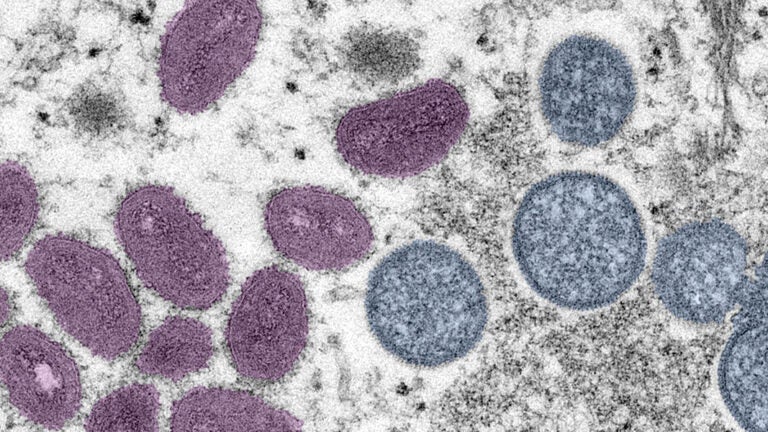 Public health officials and virologists around the world are keeping their eyes on monkeypox as it infects thousands of people in dozens of countries. The current outbreak of the disease in the United States started in May, and there are now hundreds of cases nationwide.
The World Health Organization has already declared the outbreak a global health emergency, and last week, the Centers for Disease Control and Prevention also designated monkeypox as a public health emergency. There are currently 7,510 cases in the United States, according to the CDC.
Massachusetts has a small, but rising, number of cases. The Massachusetts Department of Public Health said there have been 157 cases of monkeypox in the state.
The disease is mostly transmitted through direct contact with bodily fluids and close skin contact with people who have monkeypox sores. While there is a vaccine, there is a limited availability of doses; however, Massachusetts is one of a handful of states giving out the vaccine. There are several monkeypox vaccination sites in Boston, Framingham, Lawrence, Randolph, Springfield, Worcester, New Bedford, and Provincetown.
The CDC advises anyone who believes they may have the virus to contact a health care provider, wear a mask, and cover related lesions when around others.
The monkeypox outbreak comes two years after the U.S. last declared a public health emergency for COVID-19. As public health officials work to stave off another contagious virus, many Americans may have questions about monkeypox and how they can stay safe.
What do you want to know about monkeypox and prevention best practices? Tell us what questions you'd like a public health expert to answer about monkeypox by filling out the survey below or emailing us at [email protected]. We may feature your questions, and their answers, in a future Boston.com article.
For more information on monkeypox, visit www.mass.gov/monkeypox and www.cdc.gov/poxvirus/monkeypox.
What do you want to know about monkeypox?