Tell Us
Readers: What does student loan relief mean to you?
The Biden administration announced a plan Wednesday to cancel up to $10,000 of federal student loans for millions of Americans.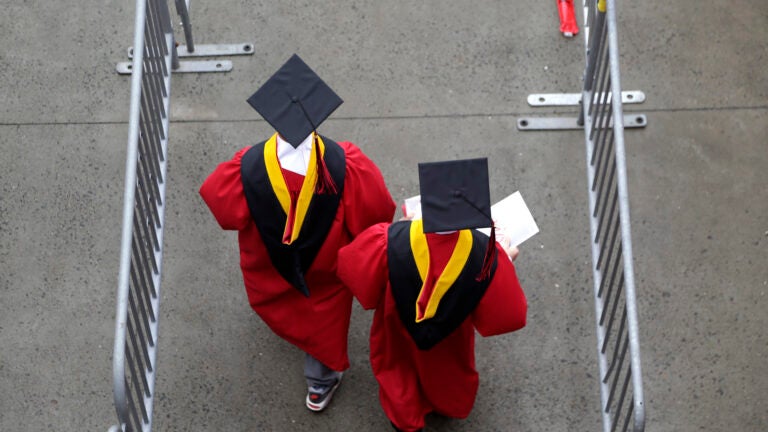 President Joe Biden announced a new student loan debt relief plan Wednesday, just days before the repayment freeze was set to end.
Biden's plan will cancel up to $10,000 in student loans for borrowers making less than $125,000 or households earning less than $250,000, plus an additional $10,000 for anyone who received Pell Grants to attend college.
He also announced that the repayment freeze, which was started under the Trump administration during the early days of the COVID-19 pandemic, would be extended through the end of the year. This will be the final extension of the relief program.
Further details about how to apply for this loan relief are still to come from the Department of Education, but this plan could end student loan debt for millions of Americans. Nearly one-third of all American students take out loans to pay for college, and 43 million of those borrowers have federal student loan debt.
Criticism of this plan has come from both sides of the aisle. Prior to Wednesday's announcement, NAACP President Derrick Johnson publicly slammed reports that the president would cancel up to $10,000 in loans, arguing that it isn't a big enough move. Meanwhile, conservatives warn that this decision will exacerbate inflation. Republican Sen. Mitch McConnell called Biden's plan, "student loan socialism."
Still, many supporters, including Sen. Elizabeth Warren, are praising the Biden administration.
"Cancelling student debt will provide financial relief to millions of Americans who borrowed to pay for college because they didn't come from wealthy families," she wrote in a Tweet.
Are you one of the 43 million Americans who could benefit from student debt relief? We want to hear from you.
Tell us what this debt relief means to you by filling out the survey below or emailing us at [email protected] and we may include your response in a future article.
Share your student loan debt experience with Boston.com.