Tell Us
Readers: What questions do you have for the Republican candidates for governor?
Tell us what you want to know about the key issues of the race.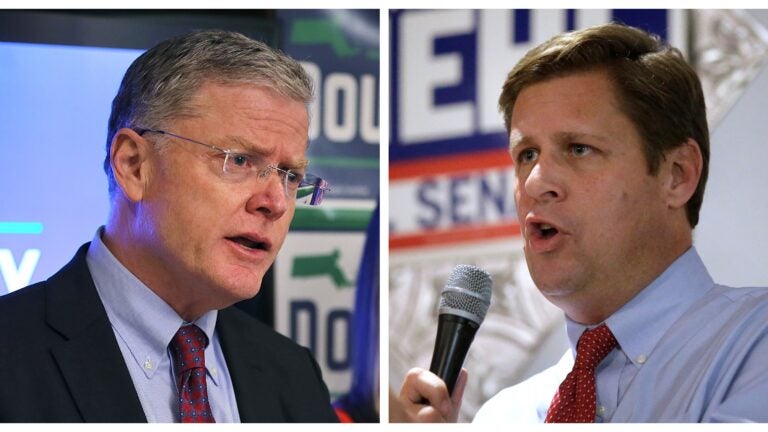 After nearly seven years under one administration, the election of the state's next governor is of particular importance to Massachusetts voters. As the candidates for governor work to win over Bay State residents, Boston.com wants to make sure voters get their questions about the candidates, and the issues they're campaigning on, answered.
Looking to succeed Charlie Baker as a Republican governor of Massachusetts are candidates Geoff Diehl, a former state representative and the 2018 Republican nominee for U.S. Senate, and Chris Doughty, a Wrentham businessman. Diehl, who is backed by former president Donald Trump, is polling ahead of Doughty for the primary win.
The current attorney general, Democrat Maura Healy, is the frontrunner of the race, with a recent poll suggesting that she would defeat both Republican candidates by similar margins, but the race won't be decided until voters cast their ballots on Election Day.
Before then, we want to know: What questions do you have for the Republican gubernatorial hopefuls?
Regardless of who they're voting for, Mass. residents agree that the economy, health care, education, and transportation are among the top issues of this election. Is there a policy issue you want to know more about? Do you want to ask any of the candidates about campaign promises they've made?
Tell us what questions you have about the race for the next governor of Massachusetts by filling out the survey below or emailing us at [email protected] and we may use your responses in upcoming Boston.com election coverage.
Questions for the next governor of Massachusetts