Tell Us
Seniors: Can you still afford Massachusetts?
We want to hear from people over 65 about what it's like to live in a state with a high cost of living.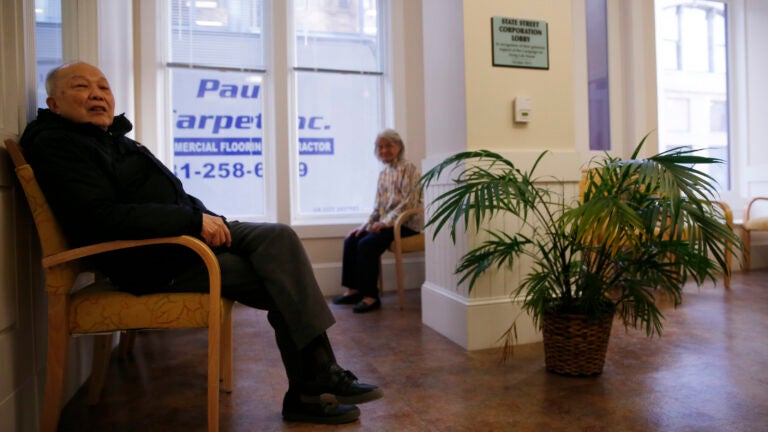 For single seniors and couples who rent, Massachusetts is the most expensive state in which to live independently, according to a study by the Gerontology Institute at the University of Massachusetts Boston.
In addition, older adults living alone in the Bay State are more likely to be unable to afford basic needs — such as housing, food, transportation, health care, and other essentials including clothing, a telephone, hygiene products, and cleaning supplies — than those in any other state, the study found.
These findings are part of a broader trend of older adult poverty, which continues to trend upward across the country, according to the latest U.S. Census Bureau data on poverty, income, and health insurance from 2022.
Under the Census' Supplemental Poverty Measure (SPM), the older adult poverty rate has jumped from 9.5% in 2020 to 10.7% in 2021 to 14.1% in 2022.
"For three years in a row, more Americans ages 65 and older are living in poverty — robbed of their ability to age with dignity," Ramsey Alwin, president and CEO of the National Council on Aging, said in a news release. "This is simply unacceptable in a country as rich as ours. Nor does it bode well for the 4.4 million Americans turning 65 next year," she added.
Seniors looking for affordable housing are often met with years-long wait lists, as Massachusetts becomes more and more unaffordable for many. In fact, it has ranked among the worst states to retire, in part due to affordability.
For those that do stay to retire here, many are "cost-burdened," meaning they pay more than 30% of their income on housing.
Three out of five renters aged 80 and older in the Boston metropolitan area pay more than 30% of their income on housing, Jennifer Molinsky, project director of the Housing an Aging Society Program at Harvard University's Joint Center for Housing Studies, told the Boston Globe. Nearly two in five – 38%, to be exact – of renters 80+ pay over half of their income on housing, according to Kerry Donahue, the director of communications for the center.
With an average of 10,000 people turning 65 each day, according to the U.S. Department of Health and Human, planning for retirement and knowing your options for health care and long-term care are more important than ever before. But despite these facts, we don't hear enough directly from Americans 65 or older – especially those who are low-income.
We want to know: If you're 65 or older, how are you navigating the high cost of living here in Massachusetts?
Do you struggle to afford basic needs, such as food, housing, and/or healthcare? What do your retirement plans look like? Do you plan to retire here, or are you looking to move somewhere else that is more affordable? If you do plan to retire here, what do your long-term plans for housing, healthcare, etc. look like?
Fill out the survey below, send us an audio recording, or e-mail us at [email protected] to share your thoughts. We may feature your response in a future article or on Boston.com social media channels.
Correction: This story previously misstated the number of renters 80 years and older who spend more than half of their income on housing. It is nearly two in five, or 38%, not one in five. We regret this error.