Tell Us
Boston.com wants to hear your dad jokes, for better or for worse
A new study says dad jokes can be an important parenting tool. No, really.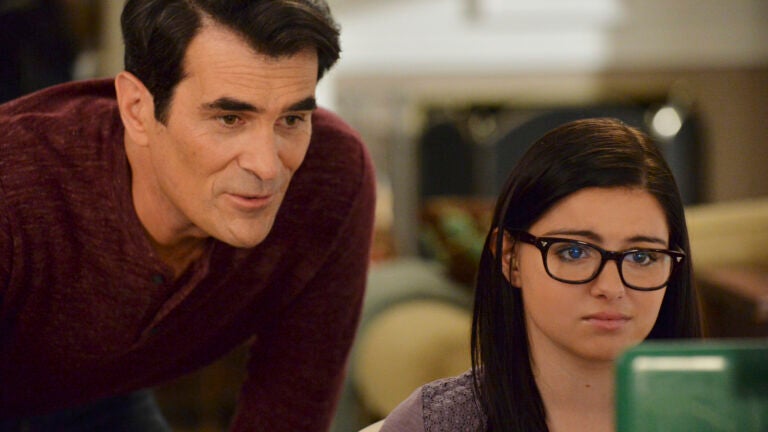 Dad jokes. Is there anything they can't do? (Well, the laundry. But other than that?)
Ha ha! Ha? OK, so dad jokes — those intentionally corny lines and puns that fathers are known to trot out in order to elicit groans from their eye-rolling progeny — aren't technically, shall we say, funny. But they are a key part of parenting, apparently, at least according to a new study published by the British Psychological Society.
So if the jokes don't make you laugh, what is it that they do do? (Ha, he said doo-doo! Sorry.) According to "humor researcher" Marc Hye-Knudsen, which is apparently a job, "Children who are approaching or have begun adolescence appear particularly prone to embarrassment, especially in relation to their parents, and dads can exploit this by telling them jokes that are so unfunny that they are embarrassing."
This, in turn, argues Hye-Knudsen, will help train children "to withstand minor attacks and bouts of negative emotion." In other words, embarrassing them with dad jokes will give them a thicker skin for when their inevitably crueler school chums start really whaling on them (psychologically, that is).
As far as the jokes themselves, the study lists as one of the most common ones, "a child telling their father, 'I'm hungry,' to which the father will reply 'Hi, Hungry, I'm Dad.'" (Pause for groan here.) But we know you can do better than that, and by "better" we mean "worse."
With that in mind, share your favorite dad jokes — either told by you to your kids, or by your own dad to you — in the form below, and we'll share the best ("best") of them in a future article on Boston.com.
Share your favorite dad joke (if you dare)
Boston.com Today
Sign up to receive the latest headlines in your inbox each morning.