Tell Us
Do you work in the hospitality industry? Share your experience with us.
What do you find rewarding and problematic in this business?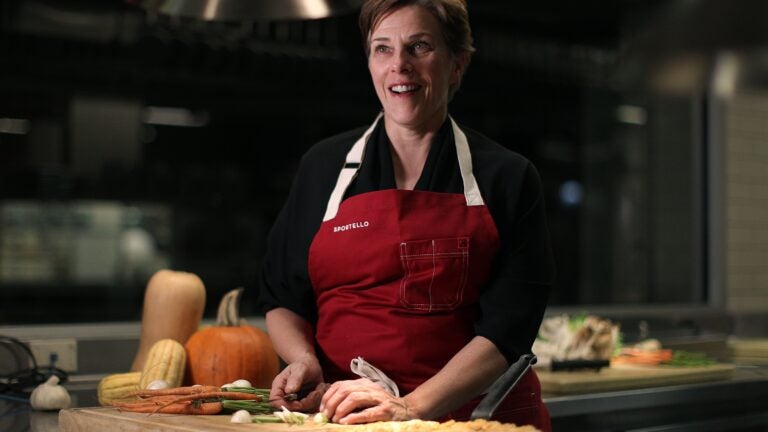 Employees of Barbara Lynch, long regarded as "one of Boston's best-known culinary success stories," have spoken out about the toxic culture that they experienced while working at her restaurants. Lynch is known for opening some of the city's most lauded restaurants including Menton, No. 9 Park, and B&G Oysters. But recently, the Boston Globe and the New York Times both published reports last week that allege she harassed staff for decades. Hospitality workers have said that these stories are indicative of a larger issue in the industry.
Irene Li, co-owner of Mei Mei, gave remarks recently, in the aftermath of celebrity chef Ming Tsai's controversial comments about her. "Our industry has harmed a lot of people," Li told WBUR. "If independent restaurants have a future, it will be because we achieved better cultural norms, and personally, I think accountability for past behavior is part of that."
At Lynch's restaurants, employees said it was common to witness inappropriate behavior, such as verbal aggressions, unwanted touching, and threats of violence. This conduct was usually an effect of Lynch's intoxication at work, they said, while the Globe reported that struggles with alcohol and substance use are regularly found in the industry. Last month, two former employees filed a lawsuit against Lynch, alleging that she withheld tips during the pandemic.
Driven in part by the #MeToo movement, many are speaking out against workplace harassment and calling for better working conditions in the hospitality industry. Recently, coffee shop unions, like Pavement UNITED and one representing Somerville cafes, have ratified contracts to help protect staff, asking for better wages and protections.
There are aspects of employment in the restaurant industry that can be gratifying for people who choose to work in it. Many find the fast-paced environment exciting, creative, and constantly changing. The chance to interface with the public and engage with guests can be fulfilling. For those who need to work unpredictable hours while balancing school or other occupations, in the performing arts, for example, a job in hospitality can be flexible.
We want to know what it's like to work in the hospitality industry. Have you experienced a similar culture to the one that employees under Lynch have faced? Are you surprised to hear about the reports of a toxic work environment? We want to know what you find both rewarding and problematic in this business. Tell us in the survey below or e-mail us at [email protected]. We may feature your response in a future article or on Boston.com social media channels.
Share your experience working in the hospitality industry
Sign up for The Dish
Stay up to date on the latest food news from Boston.com.