Tell Us
Share your Fourth of July fireworks photos with Boston.com
We'd like to see your festive July 4 photos.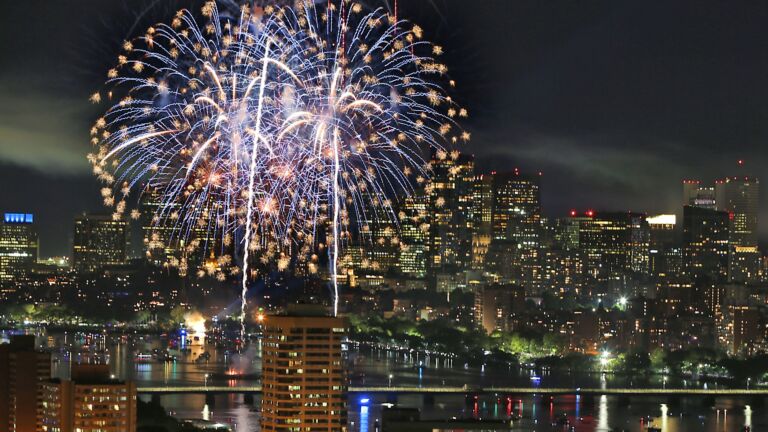 All right, Boston, get your cameras ready. We know that the Fourth of July is coming up, and that means there will be some stunning fireworks shows on display. The Boston Pops Fireworks Spectacular will return to the Hatch Memorial Shell on Charles River Esplanade for the first time since 2019. And across Massachusetts, there are many bright and wonderful celebrations, whether they may be in Attleboro or Worcester.
So send us your favorite photos of fireworks sparkling across the night sky. In Boston, you'll have a chance to see Grammy winner Chaka Khan, the Tanglewood Festival Chorus, and the Boston Pops Orchestra, but the fireworks shows across Massachusetts are bound to be unforgettable.
We would love to see your snapshots, taken in recognition of the holiday. Submit them to us using the form below or send us an email at [email protected]. Your photos may be used in an upcoming Boston.com article and/or social media channels.