Tell Us
Readers: Share your memories of the Blizzard of '78 with Boston.com
We want to hear your stories and see your photos of the historic snowstorm.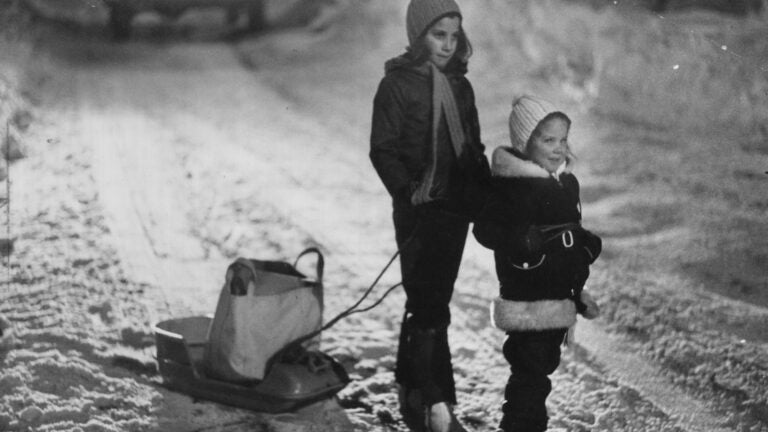 Next week marks the 45th anniversary of the Blizzard of 1978, the two-day snowstorm that put Boston into a state of emergency. In memory of that infamous storm, we want to know what Boston.com readers remember about the famous blizzard.
From Feb. 6 to 7, the city got 27.1 inches of snow with snow falling at a rate of 4 inches per hour. This storm came just weeks after a Jan. 20 storm that dropped 21 inches, leaving some areas of the state with four feet of snow.
At the time, the Blizzard of '78 brought the highest recorded snowfall to Boston. The President's Day storm of 2003 topped that record with 27.6 inches of snow, but '78 is still remembered by all who experienced it as a feat of nature. Flooding from the storm forced thousands of residents along the coast into emergency shelters and those further inland were forced to deal with immobilized cars and destroyed homes.
But the storm also brought about acts of kindness from neighbors and community members who supported each other in the aftermath of the storm.
Do you have any stories about the Blizzard of '78 that you want to share with Boston.com? Tell us where you were, what you remember about the aftermath, and share any photos from the storm by filling out the survey below or e-mailing us at [email protected]. We may feature your response in a future article or on our social media channels.