Tell Us
Tell us: Should Boston have ranked-choice voting?
A new coalition thinks it's time to change the way Boston residents cast their votes in municipal elections.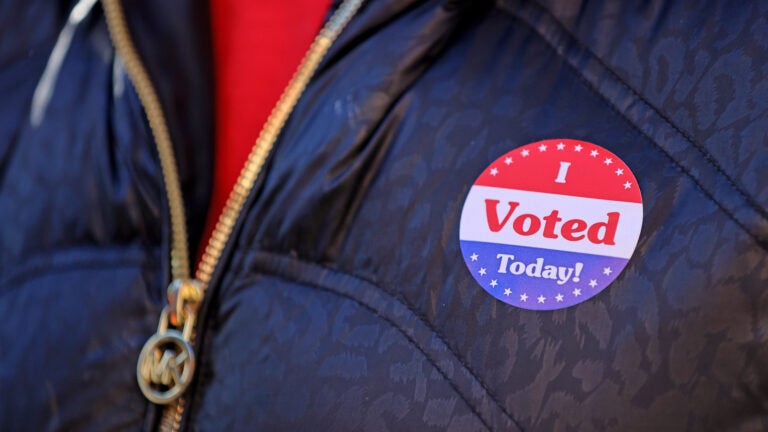 A new coalition wants to change the way Bostonians cast their votes in municipal elections by bringing ranked-choice voting to the city's local elections.
When voters went to the ballot box last week, they could only cast their vote for one candidate in each race. With ranked-choice voting, voters can rank multiple candidates. If there's no clear winner, votes for the candidate with the lowest ranking get moved to the next ranked-choice until there is a winner.
Advocates at Ranked Choice Boston say moving to this system would ensure "the candidate with the most support wins."
"RCV requires candidates to earn the majority of voters' support to win, not just a narrow passionate minority," the group writes on its website. "This encourages candidates to focus on issues with wide community support while discouraging candidates from attacking each other."
The group formed this summer and told the Boston Globe in August that they were waiting until after this fall's elections to find a sponsor for their proposal on the Boston City Council. This would be a necessary step in bringing ranked-choice voting to the city because Massachusetts limits the power of municipalities to regulate elections. The city will need to submit a home-rule petition to the state Legislature to move forward.
Cambridge has already been using ranked-choice voting in municipal elections for decades. More recently, voters in Amherst and East Hampton approved ranked-choice voting in their local elections.
In 2020, 55 percent of Massachusetts voters said no to a ballot measure that would have brought rank-choice voting to state elections. But Boston residents were more enthusiastic about the idea, with 62 percent voting yes on the ballot question.
Tell us: Should Boston have ranked-choice voting? Share your thoughts on this push to change how municipal elections are run by filling out the survey below or emailing us at [email protected] and we may feature your response in a future Boston.com article or on our social media channels.
Sorry. This form is no longer available.
Boston.com Today
Sign up to receive the latest headlines in your inbox each morning.