Tell Us
Permanent daylight saving time just took a big step forward in Congress. Are you psyched?
We want to know: Is full-time DST on your wish list?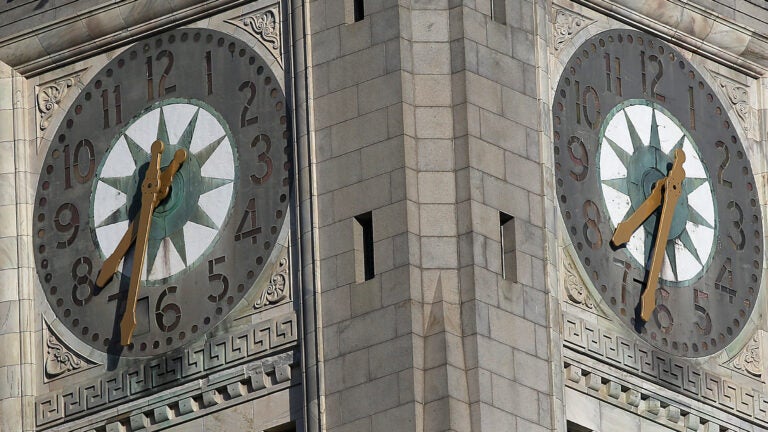 You may find yourself yawning a bit more this week as you navigate your daily routine, thanks to the hour of sleep that disappeared into the ether early Sunday morning. But if you're like most people, odds are you're finding the extra hour of sunlight that comes with daylight saving time to be a decent tradeoff.
But would you like the clocks to stay where they are today year-round? Massachusetts Sen. Ed Markey certainly would — and it seems the rest of the U.S Senate agrees with him.
"People just feel better with daylight saving time," Markey said during an interview with GBH earlier this week. That comment came in advance of Tuesday's unanimous Senate vote approving a bipartisan bill — the "Sunshine Protection Act" — the Mass. senator introduced last year that would make daylight saving time permanent.
Markey of course has a history of success in this area: You'll recall that he was instrumental in the efforts to lengthen DST both in 1986 and in 2007. But although daylight saving time seems to make for strange political bedfellows – GOP Sen. Marco Rubio is a co-sponsor of the bill – don't count on the House and President Joe Biden necessarily lining up to back it.
In fact, the U.S. experimented with full-time DST back in 1973, during that decade's energy crisis, with the hope of using less electricity, and it did not last long. Apparently, the Washington Post reported, people found long, dark mornings — with millions of kids going to school in the dark each day — even less appealing than long, dark evenings.
Combine that with studies that showed the effort "had minimal impact on saving energy and might have actually increased gasoline consumption," according to the Post, and it didn't take long to abandon the concept.
Of course, that was before the majority of kids in America were walking around with a handy flashlight on their own personal super-phone. So maybe opinions would differ when it comes to Markey's current bill. (Meanwhile, as if that weren't already enough to think about, some experts say it would actually be healthier to make standard time permanent instead.)
What's your take? Would you like to see the House and the president follow the Senate's lead to officially make daylight saving time permanent? Answer our survey below and we'll report the findings in a future article.
Should daylight saving time be permanent?