Tell Us
More parents are tracking their kids. Should they?
Is tracking your children good parenting or a privacy violation? Tell us your thoughts.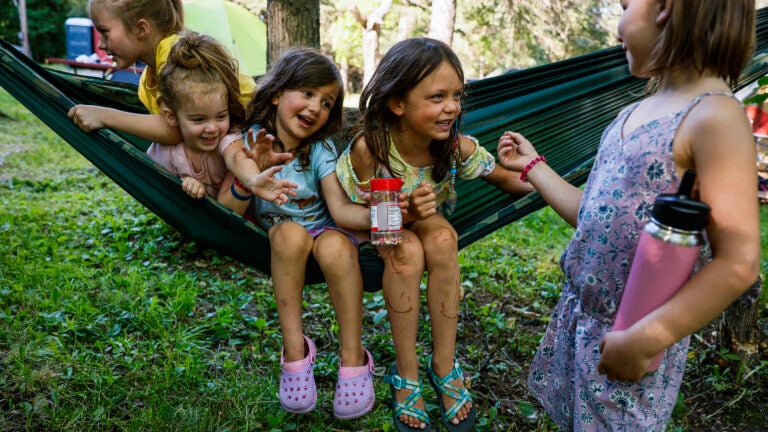 They say parents never stop worrying about their kids' safety and wellbeing, and with new technology that allows them to track their children's every move, they never have to.
As the internet and social media have become ubiquitous in young people's lives, parents have gotten very comfortable tracking their kids' digital devices and online presence. Some are taking things a step further by tracking their kids' location using location apps.
It's so common, in fact, that Franklin mom Clarissa Guyton, recently launched a company that sells children's underwear with an extra pocket for a tracking device.
TreasureTrace allows parents of young children to monitor their kids without fear of their tracking device getting lost or damaged.
"It's not a solution for everyone. In terms of tracking your kids, some people may not want to do that," Guyton told Boston.com. " … We're not inventing tracking devices, we're just giving you a way to keep an eye on your child if you choose to do that."
If the popularity of the family tracking app Life360 is any indication, the demand is there. More than 50 million people use Life360 every day to check when various family members are on the move or when they're somewhere they should be.
And it's not just parents who've gotten comfortable with tracking loved ones. It's not uncommon for Gen Z to keep 24/7 tabs on their friends through location sharing on Apple's Find My Friends and other apps like Snapchat.
If Find My Friends sent a notification every time I looked at everyone's locations I think my friends would have me institutionalized

— maybe: clare (@clur19) September 23, 2022
Location sharing is convenient and provides many parents with peace of mind, but the practice isn't without privacy concerns. Security experts have raised concerns not just about technology companies gathering data about our whereabouts but the culture we create when we give one another access to our every move.
What do you think: Is tracking your children's location good parenting for the digital age or is this just a new form of helicopter parenting?
Share your thoughts with Boston.com or e-mail [email protected] and we may feature your response in a future article or on our social media channels.
Sorry. This form is no longer available.
Need weekend plans?
The best things to do around the city, delivered to your inbox.