Tell Us
Tell us: Should schools close for more cultural and religious holidays?
Quincy's school committee recently voted against adding Lunar New Year to its holiday calendar.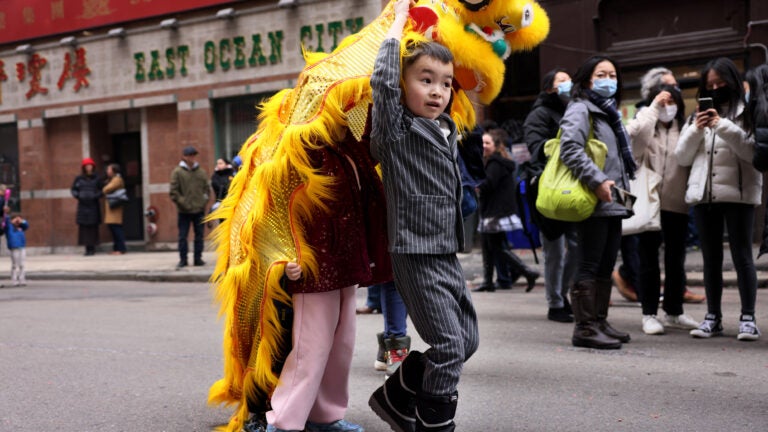 As communities become more ethnically and culturally diverse, school districts are trying to accommodate the needs of all students, but one area where progress has been slow is in school calendars.
A recent failed attempt to recognize Lunar New Year as a school holiday in Quincy, a town with a 30% Asian population, showed how difficult it can be to accommodate key dates for minority groups. In a 6-1 vote, Quincy's school committee voted against adding the celebration to the calendar despite community support.
"As an Asian-American student attending North Quincy High School, where the population of the student body consists of 55% Asians, not having Lunar New Year off is simply mind-boggling to me," high school student Angela Chen said at an April school committee meeting. "To the Chinese and other Asian populations, Lunar New Year is a very, if not the most important holiday in our cultures. This is why recognizing Lunar New Year as an official city holiday is a must."
Frank Santoro, who was the only committee member to vote in favor of the change, expressed his frustration at the committee's rejection and apologized to the "hundreds of parents… [and] students who have to make a choice between obtaining perfect attendance and missing work and celebrating on the most important holiday to their family."
Lunar New Year is already recognized as a city holiday in Boston, and a school holiday in Brookline, Hopkinton, and Wayland.
Elsewhere in the country, schools are adding holidays to better reflect their student populations. In 2015, New York City was one of the first major districts to recognize Muslim holidays like Eid al-Fitr, the celebration that marks the end of Ramadan. Since then, schools in Florida, Ohio, and New Jersey made the move to close schools for the holiday but the debate continues even in large districts like San Francisco.
Diwali, a festival celebrated by Hindus, Jains, Sikhs, and some Buddhists, is another holiday that has parents and students pushing for changes to school calendars. New York City recently announced that it would close schools for the holiday, and closer to home in Shrewsbury, residents are asking their school committee to do the same.
Quincy school committee members who voted against recognizing Lunar New Year said it would give preferential treatment to some minority groups over others.
"I'm not comfortable with separating out one entity, one ethnicity group from the 40 flags and the 70 languages that we have in our schools, and saying that this one is more important than yours," Committee Member Emily Lebo said.
As student demographics continue to change, school districts are faced with the question of how their academic calendars should reflect the many cultural backgrounds they serve.
We want to know what Boston.com readers think: Should schools take steps to be more culturally inclusive in their holiday calendars?
Are you a parent or student who wants your school district to make a change to their school calendar? How do you think districts should determine what holidays they officially recognize? Tell us your thoughts by filling out the survey below or emailing us at [email protected] and we may feature your response in a future article or on Boston.com social media channels.
Should school districts allow for more cultural holidays in the academic calendar?
Boston.com Today
Sign up to receive the latest headlines in your inbox each morning.