Tell Us
Tell us: Should the U.S. ban TikTok?
Following the Congressional hearing, we want to know your thoughts on a potential ban to the app.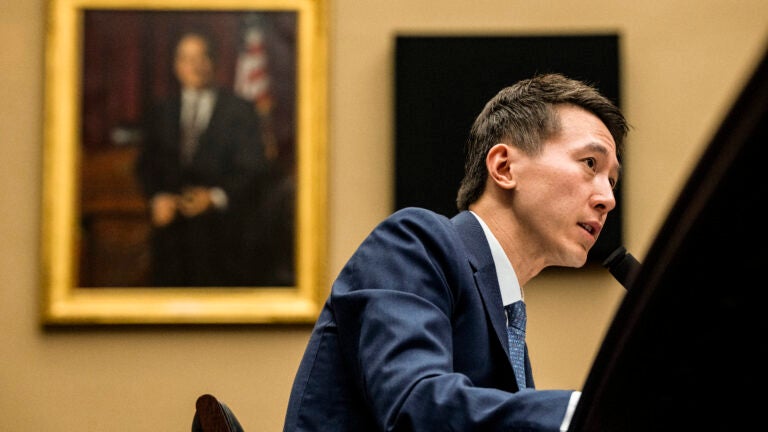 There are a multitude of social media platforms that make global communication and staying up to date on the latest trends that much easier. However, the social media world may be getting smaller as Congress is considering banning TikTok in the U.S.
Last week, TikTok CEO Shou Zi Chew testified before Congress on the video-sharing app's ties to the Chinese government, and the potential influence it has over the platform. Lawmakers are concerned that TikTok, whose parent company is Beijing-based ByteDance, poses a national security threat citing concerns over privacy and data protection for its U.S. users. ByteDance is subject to Chinese law, which require the company to hand over information about its customers requested by the government. Lawmakers from both Democrat and Republican parties denounced the company at the hearing. Cathy McMorris Rodgers, a Republican of Washington and the chair of the House Energy and Commerce Committee argued that TikTok has vied for "more control, more surveillance and more manipulation." However, TikTok is claiming otherwise. Chew told the Committee that the company's approach has been to work transparently and cooperatively with the U.S. government. "ByteDance is not owned or controlled by the Chinese government," Chew said.
The White House has demanded that its Chinese owners sell the app, and the administration has also supported a bill that would make it easier to ban TikTok. The risk of a nationwide ban would be a significant hit to the app's 150 million active U.S. users.
TikTok may seem like an innocent trend for teens, but it has incorporated itself into American culture. NPR discussed how TikTok is setting standards of beauty, finance, parenting, and consumption habits like books and music.
While the possibility of a ban is still up in the air, TikTokers are sharing their reactions, some citing citing threats to free speech.
We want to hear from you: Do you think the U.S. should ban TikTok? What are your thoughts on the concern for privacy and protecting user data? Do you think Congressional fears are an overreaction?
Share your thoughts with us in the survey below or e-mail us at [email protected]. We may feature your response in a future article or on our social media channels.
Sorry. This form is no longer available.
Boston.com Tonight
Sign up to receive the latest headlines in your inbox, every night.