Tell Us
Tell us: Are you concerned about attacks on free speech?
Attacks on free speech have critics on both the right and the left. Where do you stand?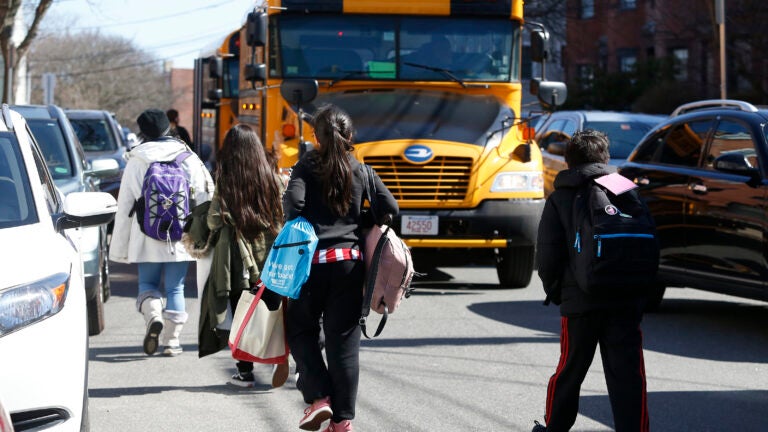 It's mid-September, which means students are back in schools in Boston. As the school year gets going, we want to know about your thoughts on free speech in schools.
Experts told PBS attacks against free speech are on the rise across the country, with attacks nowhere more pronounced than in Florida, where the state legislature has passed laws to criminalize drag shows, ban books, and limit discussion of race and sex discrimination under the guise of protecting children.
"We are seeing a concerted wave that we have not seen in decades," Ken Paulson, director of the Free Speech Center at Middle Tennessee State University, told PBS.
"It's pretty mind-boggling that so many politicians are waving the flag of freedom while doing anything they possibly can to infringe on the free speech rights of Americans," he added.
Last July, the "Individual Freedom Act," also known as HB 7 and the Stop WOKE (Stop Wrongs to Our Kids and Employees) Act, went into effect in Florida. The law limits the discussion of systemic racism and sex discrimination in schools or in workplace trainings.
"What HB 7 is saying distorts history, by saying what and cannot be taught," Dana Thompson Dorsey, Associate Professor of Educational Leadership and Policy Studies at the University of South Florida in Tampa told the ACLU.
Closer to home here in Massachusetts, book challenges have rocked schools and libraries, and the teaching of gender, race, and sex education has faced revocation by an increasingly active right-leaning nonprofit called Parents Defending Education.
The most recent subject of scrutiny by the group was Lexington Public Schools' "Serious Talks" diversity and inclusion curriculum. According to the group's website, the Lexington curriculum is one of 63 "incidents" of Massachusetts schools purportedly inappropriately teaching students about race, sexual orientation, or gender.
An online petition was circulated last month about the Lexington curriculum, demanding it be removed and replaced with an "Age-Appropriate Education for Our Children," according to the Boston Globe.
But at a recent Lexington School Committee meeting, parents, teachers, and students said the curriculum was critical, and few questioned whether it is age-appropriate, the Globe reported.
Meanwhile, many conservative students say they are self-censoring themselves in schools.
The conservative-backed nonprofit organization Foundation for Individual Rights and Expression conducted a recent study of more than 55,000 students across the country and found that more than half of students (56%) expressed worry about damaging their reputation because of someone misunderstanding what they have said or done. One in three conservative students (37%) reported feeling pressure to avoid discussing certain controversial topics due to fear of being "canceled."
We want to know: Are you concerned about the rise of attacks against free speech?
Tell us your concerns about rising attacks against free speech by filling out the survey below or emailing us at [email protected] and we may feature your response in a future article or on Boston.com social media channels.
Are you concerned about the rise of attacks against free speech?