Tell Us
Tell us: Are you worried about spiked drinks at Boston bars?
Reports of drugged drinks are on the rise in and around Boston.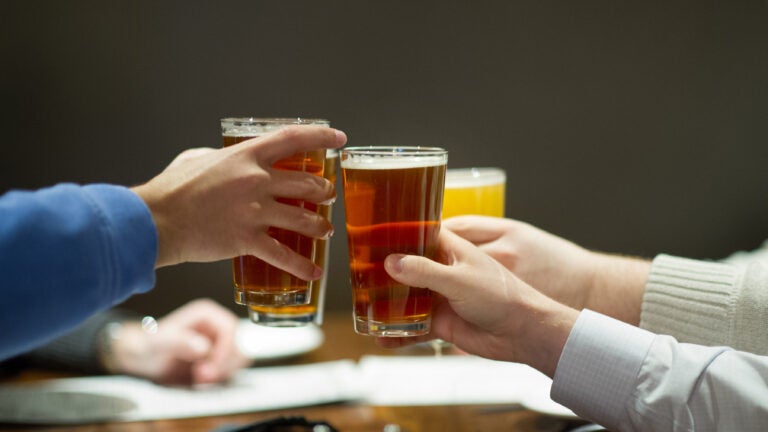 Boston bar patrons and police alike are sounding the alarm about people drugging drinks at bars and clubs in the Boston area. BPD issued a community alert about the issue last month, encouraging victims to call 911 or file a report at any Boston Police district station.
People on social media have shared warnings about dozens of bars and clubs where people have alleged their drinks were drugged. Common date-rape drugs like GHB, Rohypnol, and ketamine are hard to detect, but some have described blacking out after a single drink, getting sick, or waking up with little memory of the previous night.
Earlier this month, we asked Boston.com readers to share their thoughts on the quality of nightlife in the city and some readers mentioned a growing concern about spiked drinks.
"[Boston needs] strong action against the swath of spiked drinks as there's been a huge rise in such cases," Mel from Quincy said. "Why even risk going out if you get drugged?"
Ashley Nichols, a surgical tech at Brigham and Women's Hospital told the Boston Globe that she woke up on a gurney and covered in vomit after having a handful of drinks during a night out.
"I've never blacked out to the point where I go to the hospital, cannot eat, cannot talk, cannot walk … That's never happened to me before," Nichols said. "I'm in my 30s now, but in my 20s, I had my crazy nights. This was utterly different."
We want to know: Are you concerned about going out in Greater Boston given the reports of spiked drinks? How are you staying alert when you do go out for drinks? Share your thoughts with Boston.com by filling out the survey below or emailing us at community@boston and we may feature your response in a future article.
Are you concerned about reports of spiked drinks at Boston bars?