Tell Us
Tell us: Do you think happy hour should come back to Massachusetts?
Polls say people miss it, but others raise concerns about a potential rise in drunken driving.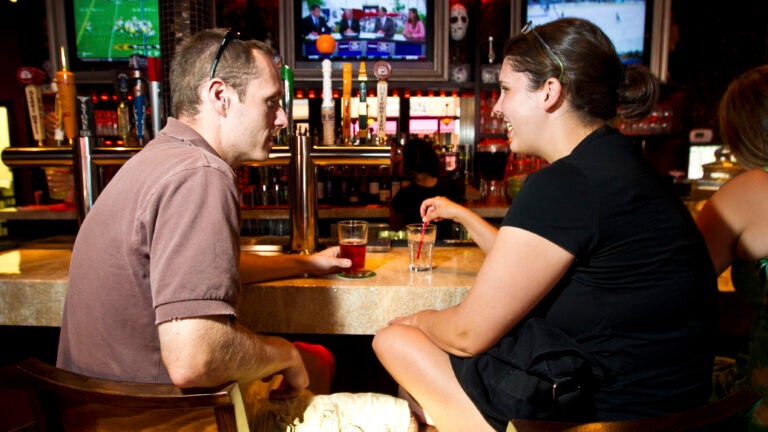 It's been nearly 40 years since Massachusetts residents could enjoy discounted after-work drinks, and in that time the people have not stopped asking for the return of happy hour. Thanks to a new amendment to the economic development bill currently under consideration on Beacon Hill, that could soon change.
The state Senate recently approved Sen. Julian Cyr's amendment that would allow bars statewide to sell discounted drinks during evening hours. There was an attempt earlier this year to get the issue on the ballot in the upcoming elections, but the measure couldn't get enough signatures to move forward.
That isn't to say that a happy hour return isn't a popular idea among Bay Staters. A poll conducted last year by MassInc found that 70% of residents want happy hour back. When Boston.com asked our readers what changes they'd make to revitalize the city's nightlife scene, happy hour was one of the most popular suggestions.
"We need happy hour," Mitchell S. from Jamaica Plain said. "This is not controversial. The Puritans are gone."
Opponents to happy hour, including Gov. Charlie Baker, argue that the drink specials encourage binge drinking and could result in a rise in drunken driving. Cyr, however, told GBH News that times are different now than when the ban was first put into place.
"People do have options, like ride-sharing options like Uber and Lyft provide another way for people to get home," he told the news station. "Happy hour is something that I hear time and again from constituents and from my friends and from small businesses as an option that people would like to have."
Do you think Massachusetts should bring back happy hour? Would the return of after-work drink specials be a boon for business and nightlife or a public safety concern? Let us know your thoughts by filling out the survey below or emailing us at [email protected], and we may feature your response in a future article on Boston.com social media channels.
Should happy hour return to Massachusetts?