Tell Us
Tell us: Do you think these Celtics have the magic to come back?
Boston has seen a team make a 3-0 comeback before, but is it in the cards for Joe Mazzulla and the 2023 Celtics?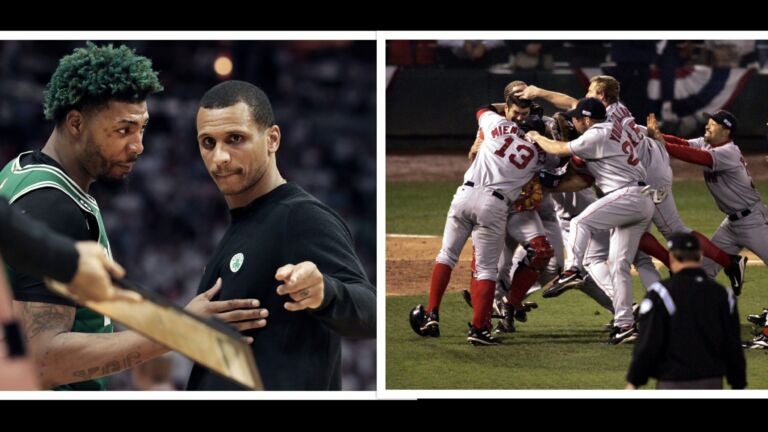 There were times this postseason when the Celtics looked like Jeremy Renner and Ben Affleck in "The Town," killers ready to do anything necessary to achieve what they wanted. There were also times when they looked more like Affleck and Matt Damon in "Good Will Hunting," wandering aimlessly around the city with no sense of urgency.
The duality of the team has them now down 3-1 in the Eastern Conference Finals, just three wins away from the Finals but at a historic disadvantage.
On Tuesday, Boston took the first step in what is potentially the first ever 3-0 comeback in NBA postseason history. The 116-99 victory in Game 4 ensured the Celtics wouldn't get swept by the Heat, but they still need to win another three straight in order to take the series.
Game 4 showed important signs of progress. With their backs to the wall, the Celtics, and Jayson Tatum in particular, stepped up.
After scoring just eight points on seven shots in the first half and staring at a halftime deficit, Tatum scored 25 points on 15 shots in the second.
Grant Williams also came to play, putting up 14 points, six rebounds, and two assists off the bench.
In Game 4, the Celtics also turned things around on the defensive end.
After allowing over 110 points in each of the first three games against Miami, Boston allowed just 99 on Tuesday night.
While the comeback is improbable and the Celtics only have the one win, Marcus Smart did put out a warning, saying before Game 4, "Don't let us get one."
Now, Boston.com wants to know what you think. Will the Celtics make history by completing the comeback, or will they falter?
Sorry. This form is no longer available.
Sign up for Celtics updates🏀
Get breaking news and analysis delivered to your inbox during basketball season.