Tell Us
Tell us: What's your favorite clam shack in New England?
Share with us where you go to get your seafood fix.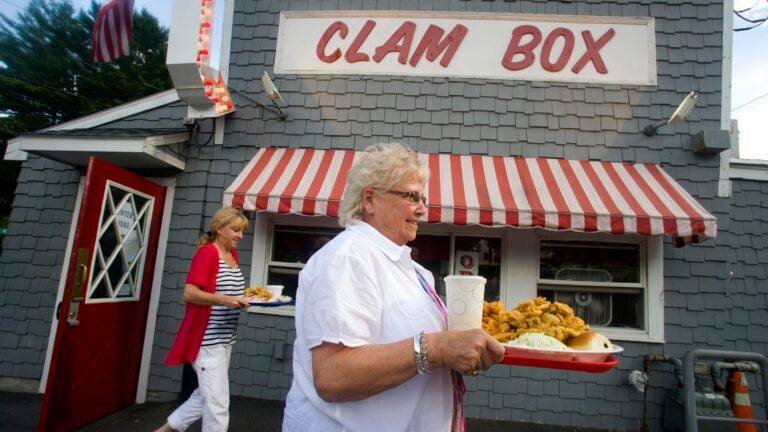 Hungry patrons travel from far and wide to visit some of New England's clam shacks, and it's not hard to see why. Serving up fried clams, lobster tails, onion rings, jumbo shrimp, and French fries, these eateries are the perfect stops along a trip to the coast. Many are family-owned and have a takeout option, so you can bring your seafood with you to somewhere scenic.
Woodman's of Essex is a famous clam shack that claims to have invented Essex fried clams. You may also want to hop over to The Clam Box in Ipswich, Tony's Clam Shop in Quincy, or Bob's Clam Hut in Maine. Guests have said that at a clam shack, they don't look for anything fancy, just a hearty plate of "crispy fresh food."
We want to hear from you: What is your favorite clam shack in New England? What do you order when you go there, and what is your favorite thing about the spot? Share your thoughts in the form below or send us an email at [email protected]. Your response may be used in an upcoming Boston.com article and its social media channels.
Sorry. This form is no longer available.
Sign up for The Dish
Stay up to date on the latest food news from Boston.com.