Tell Us
Tell us: How are you preparing for the Orange Line shutdown?
We want to know your plan to get through the upcoming 30-day closure.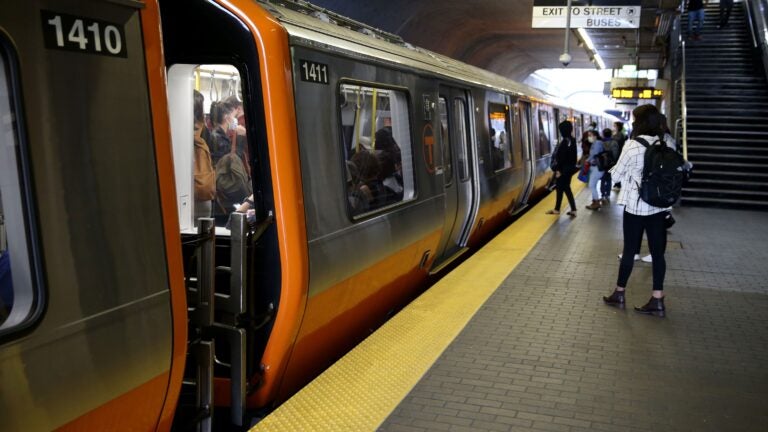 Commuters and MBTA officials are bracing themselves for the impending month-long shutdown of the Orange Line. Starting the night of Aug. 19, riders will have to rely on an alternative option for their typical commute.
As initially promised, the MBTA will run shuttle buses or vans at every stop along the Orange Line. Additional Silver Line buses will run downtown, and riders can utilize the Green, Red, and Blue lines where possible.
Commuter rail trains will be free of charge to riders with a CharlieCard or CharlieTicket at Forest Hills, Ruggles, Back Bay, North Station, Malden Center, and Oak Grove, and Bluebikes will also be free for the duration of the shutdown.
Boston Mayor Michelle Wu said expanding access to bicycles is "just one way the city is working to provide alternate routes of travel during this unprecedented shutdown."
"Our city departments are meeting daily with the MBTA to adjust shuttle routes, set bus priority lanes, and create multilingual signage," she said. "As an Orange Line commuter, I will continue riding the MBTA to see firsthand how these alternate routes are working for our residents."
When it was first announced that the Orange Line would shut down for 30 days, most readers told us they thought the closure was a necessary sacrifice to get the system in a better place. Many readers, however, feared that the shutdown would be extremely disruptive to their schedules. Tim K., who lives in Jamaica Plain, called the shutdown "devastating."
"It will be virtually impossible to get to work on time. For me personally, the 39 bus could be an alternative, but unless they increase the frequency substantially, it won't be viable," he said. "When will the T/Commonwealth realize that the T is not a luxury, not an option, it's a necessity for the vast majority of the riders? We have no other choice."
Teddy C. from Medford said the halt in service was going to cost him nearly $600 extra every month on other modes of transportation.
"With a recession and everything becoming more expensive this is an unexpected budget item that was not part of my monthly expense," he said.
If you typically rely on the Orange Line, how will you have to change your routine to accommodate the shutdown? Will the MBTA's plan to get riders through this pause be enough to ease your commute?
Tell us how you're preparing for the 30-day service pause by filling out the survey below or emailing us at [email protected] and we may feature your response in a future article on Boston.com or on social media.
How are you preparing for the Orange Line shutdown?