Tell Us
Tell us: How do you eat a lobster?
Walk us through your steps for tackling the crustacean.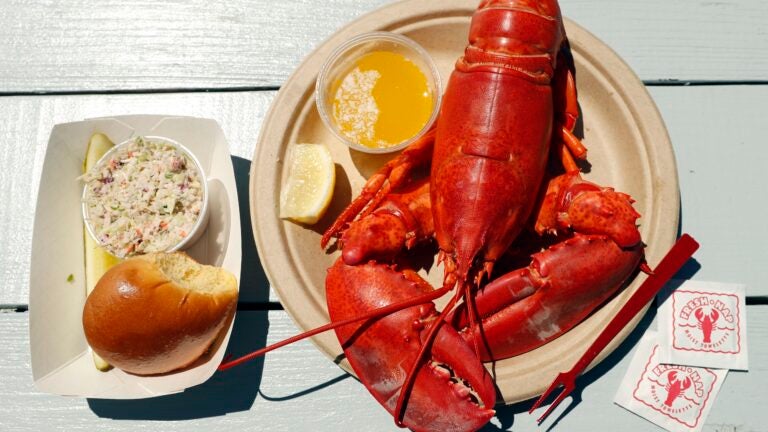 Eating a lobster can be a process. If you're in New England, you'll likely be faced with this task at some point over the summer. We know it can be a challenge. When you see that large, red crustacean sitting on your plate, you may find yourself wondering: Where do I begin?
In an effort to help hungry readers demystify the process, we'd like to hear about your technique. Walk us through your method as if you were teaching a beginner.
So tell us: What's your approach to eating a lobster? We want to hear all about your tips and tricks: how you twist off the tail, crack open the claws, and get to the meat? Give us your guide, and let us know how you tackle this essential New England dish. Fill out the form below, or send us an e-mail at [email protected]. Your response may be used in an upcoming Boston.com article and/or its social media channels.
Tell us: How do you eat a lobster?