Tell Us
Tell us: How should Boston address climate change?
We want to know what climate-related policies you think local lawmakers should focus on.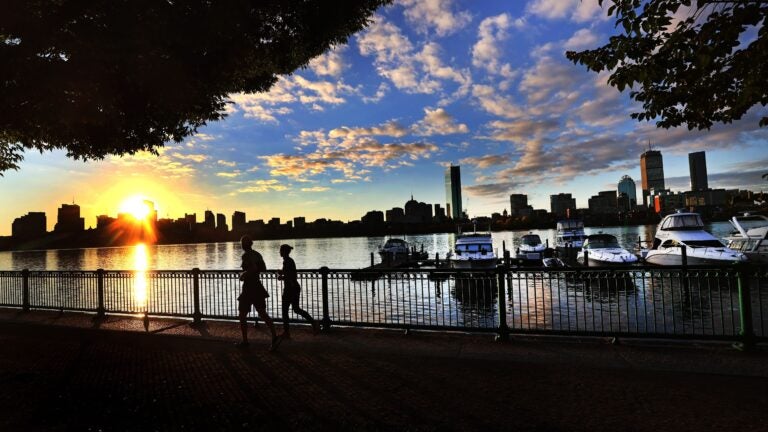 As the United States makes a big step forward in addressing climate change this week, Boston continues to tackle climate policy locally.
Congress is expected to pass the Inflation Reduction Act into law this week, which earmarks $369 billion for measures to move the nation away from fossil fuels and toward clean energy. If it passes, it will be the country's first major climate law and will help cut the nation's greenhouse gas pollution by roughly 40% below 2005 levels, according to The New York Times.
We've all been experiencing the impacts of climate change this summer as heat waves hit major cities in the U.S. and abroad. We're currently in the midst of the second six-day heat wave of summer and experts warn that these extreme temperatures could become our new normal if climate change isn't seriously addressed.
Mayor Michelle Wu has spoken about the city's need to respond to the threats of climate change to Greater Boston including rising temperatures, sea level rise, and coastal flooding. As part of her push for structural climate action, Wu recently hired Oliver Sellers-Garcia, an MBTA administrator overseeing climate change and social equity goals, as a senior adviser on the city's Green New Deal.
"We need leadership in this space that can bring bold vision and relentless creativity about what we could do matched with in-the-weeds knowledge of how city governments can make a difference in all the little details that add up," Wu told The Boston Globe.
With days of intense heat this summer, it can be hard to remember that the summer of 2021 was marked by heavy rainfall that led to flooding in many parts of the state. At the time, Boston.com readers shared their concerns about how climate change would affect their communities.
"I am worried that we are only seeing the start of what is to come from extreme weather," said Ian from Arlington in July of 2021. "People will continue to be surprised by the heat and the flooding in particular, and run out of places to go with regional weather events."
As lawmakers attempt to address climate change on the federal level, we want to know what changes you'd like to see on the local level. Is there more Boston and surrounding areas can do to combat climate change? What policy measures do you think would best curb the problems experts say we're likely to see if we don't act?
Tell us what climate-related policy you'd like to see by filling out the survey below or emailing us at [email protected] and we may feature your response in a future article or on Boston.com social media.
How should Boston address climate change?