Tell Us
Tell us: What's your favorite place to go apple picking?
Let us know where you venture out to load up on a fall day.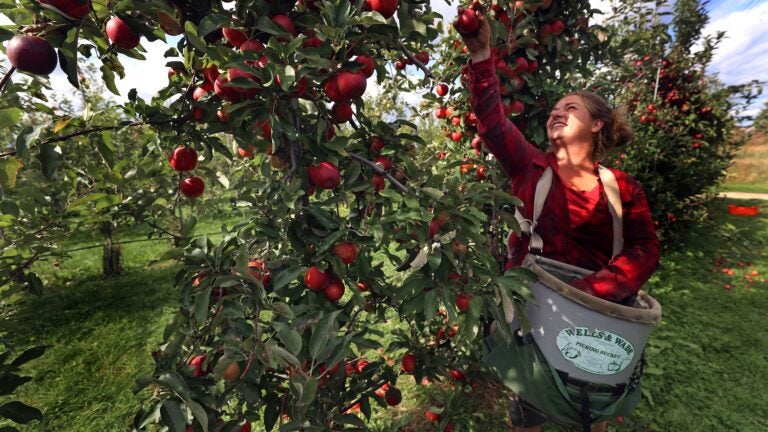 Cortlands, Granny Smiths, and red delicious apples fill the orchards in Massachusetts, and picking them can truly make the fall season. Heading out with family or friends and gathering fruit in the crisp autumn air is a great experience. Across the state, there are many beautiful spots to visit, where after a day of apple picking, you can enjoy a cup of cider and eat a sugar dusted doughnut.
Honey Pot Hill in Stow is a popular farm, where you can gather ginger golds, sansa apples, and more. They also have some fun activities, such as hay rides and a "big green monster maze." You may also want to visit Cider Hill Farm in Amesbury, where, besides picking apples, you can meet the barn animals, visit the farm store for produce and jams, or let children play in the giant sandbox.
Where do you like to go apple picking in Massachusetts? Tell us about the farm that you visit and what makes it special. What do you enjoy about this spot, and how do you spend a day there? Let us know by filling out the form below or send us an email at [email protected]. Your response may be used in an upcoming Boston.com article and/or its social media channels.
Tell us: Where is your favorite orchard to go apple picking?
Sign up for The Dish
Stay up to date on the latest food news from Boston.com.