Tell Us
Tell us: Where do you go for the most decadent ice cream sundae?
Let us know where to visit to satisfy a sweet tooth.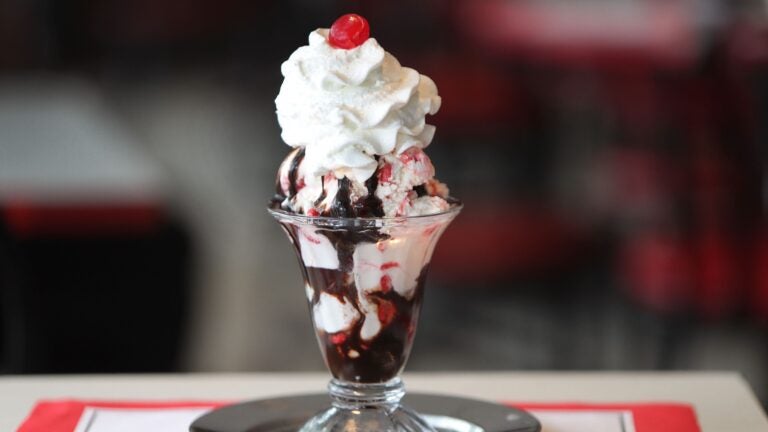 An ice cream cone is one thing, but an outrageous sundae is entirely different. Across Massachusetts, we know about the shops and parlors that serve creative, imaginative, over the top desserts, but we want to hear more about them. So readers, tell us, where do you go for the most decadent ice cream sundae?
We have a few places in mind. In Cambridge, New City Microcreamery serves a brownie sundae, coming with a house-made, warm fudge brownie and dark cherry. Throughout the rest of June, Honeycomb Creamery is preparing the rocky road sundae, which uses stracciatella ice cream, roasted peanuts, vanilla marshmallows, and more. And of course, The Scoop N Scootery is on our radar, because they have a long menu of elaborate sundaes, from the Buttercream Dream to the Strawberry Blonde, featuring strawberry cheesecake ice cream with a frosted red velvet core. And they deliver until 2 a.m.
We'd like to ask you: Where do you go to get a delicious ice cream sundae? What do you order when you go there, and what makes their dessert so rewarding? Fill out the survey below or send us an email at [email protected]. Your response may be used in an upcoming Boston.com article and/or its social media channels.
Sorry. This form is no longer available.
Sign up for The Dish
Stay up to date on the latest food news from Boston.com.