Tell Us
Tell us: Where would you take Thanksgiving visitors?
We want to know your favorite spots to take your Thanksgiving visitors and guests. Share with us!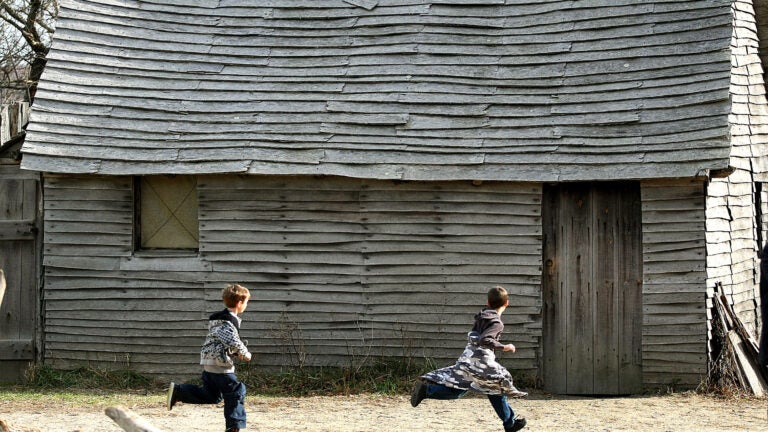 We're less than a week away from Nov. 23 and the Thanksgiving holiday is fast approaching. Soon, family and friends from near and far will gather around the dinner table to indulge in holiday favorites and express gratitude for all the things they're thankful for.
This year, 55.4 million people will travel 50 miles or more from home, AAA reported. That's a 2.3 increase over last year, making it the third-highest Thanksgiving forecast since the agency started tracking holiday travel in 2000. The top two years were 2005 and 2019.
Ahead of the busy travel day, Boston.com has got you covered when it comes to Thanksgiving traffic, but we'd also like to hear about where you take visitors once they arrive here in New England.
New England is home to a host of historic and festive towns worth exploring this Thanksgiving. Perhaps the most iconic town to visit for the holiday is Plymouth, where the first Thanksgiving was celebrated between the Pilgrims and the Wampanoags in 1621.
Other places you might want to visit with guests include Ipswich's Appleton Farms, America's oldest working farm, or the historic Billings Farm and Museum in Woodstock, Vermont, where guests can view displays of a traditional 1800s Thanksgiving celebration.
We'd like to hear from you about your favorite spots to take guests around the Thanksgiving holiday. Are there any recurring spots you make sure to return to every year as a tradition? Are there any new places you're going to visit this year? What about these places makes them special or noteworthy to show to others?
Tell us by filling out the form or e-mailing us at [email protected], and your response may appear in a future Boston.com article.
Where's the best place to take Thanksgiving visitors?