Tell Us
Tell us: Who serves the best fried clams in Massachusetts?
Let us know where to get a batch.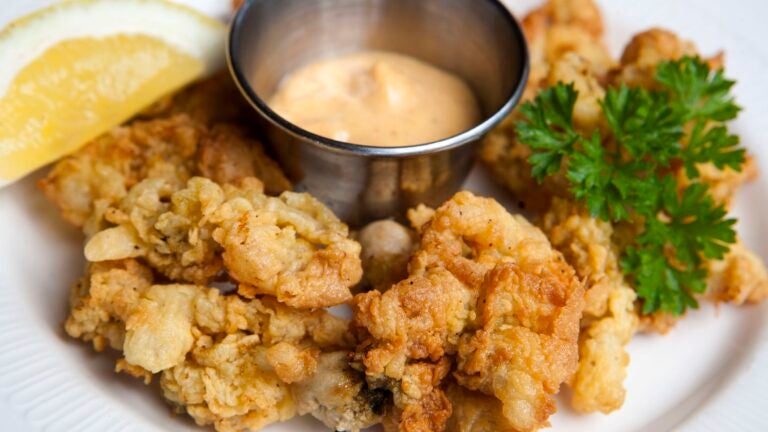 It was once said that "clams are to New England what barbecue is to the South." If you live in Massachusetts, it's hard to dispute that: stopping by a clam shack and picking up a box of crispy fried clams, with a side of tartar sauce, can be so satisfying. Crunchy and slightly briny, they are a specialty of the region, with the Ipswich and Essex fried clams being especially well known.
Boston is home to many places where you can get your batch of fried clams. Summer Shack serves up whole belly clams, coming with fries and a special slaw. Sullivan's Castle Island is a popular destination for seafood, offering both large and small clam bellies, battered and cooked to a golden crisp. We know that across Massachusetts, there are wonderful places to order fried clams from, and we want to hear about your favorite places.
What do you think is the best joint to get fried clams from? We would love to hear all about it, what makes a clam perfect for you, and what you enjoy about this restaurant's version of the New England classic. Let us know by filling out the form below, or send us an email at [email protected]. Your response may be used in an upcoming Boston.com article and its social media channels.
Sorry. This form is no longer available.
Sign up for The Dish
Stay up to date on the latest food news from Boston.com.