Tell Us
Where are the best dog-friendly food and drink spots in and around Boston?
We want to know where you and your furry friend go for a pint or out to brunch.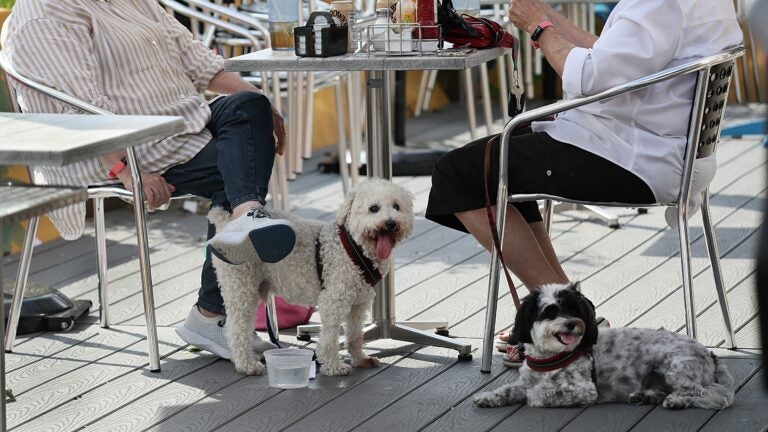 Who wouldn't want to dine out with their dog?
As warmer weather moves in, cafes, restaurants, and breweries are opening their doors to customers and their canines.
With dogs welcome at restaurants like The Friendly Toast and Coppa, and sweet treats available for your friend to enjoy at J.P. Licks, there are dog-friendly spots all around Boston to enjoy.
And if you're looking to have a drink with your pooch by your side, local breweries like Cambridge Brewing Company and Night Shift Brewing allow you to bring your dog along to get in on the fun.
Boston.com wants to know your favorite spot to enjoy a bite or a drink with your dog. Let us know in the form below or e-mail us at [email protected]. We welcome your recommendations and photos of your dining companion too. Your response may be featuring in an upcoming article.
Boston.com Today
Sign up to receive the latest headlines in your inbox each morning.