Tell Us
This New England state is the safest in the country
Tell us if you feel safe living in Massachusetts or neighboring states.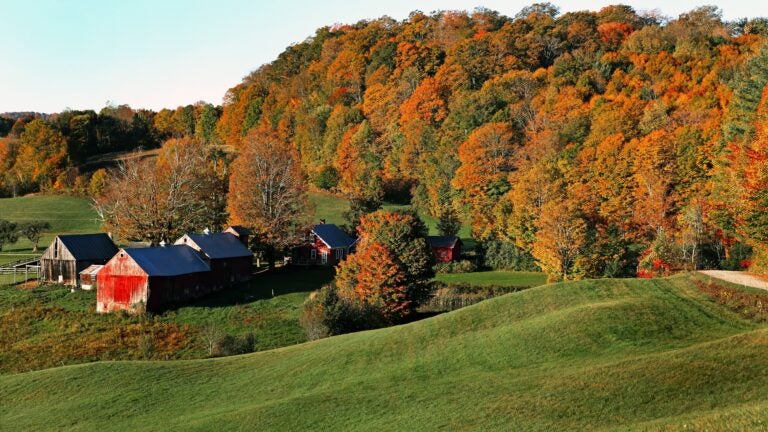 If public safety ranks high on your list of concerns when deciding on a place to live, there are few better places to call home than New England.
A new study by WalletHub found that Massachusetts ranks fifth in the nation for overall safety. The study looked at personal and residential safety, as well as financial, road, and workplace safety to make its ranking. Six of the top ten states on the list are in New England, with Vermont taking the number one spot.
What makes New England such a safe place to live? Compared to the rest of the country, residents here are less likely to get into a fatal car accident, be the victim of a violent crime, be unemployed or fall into debt, or be affected by a climate-related disaster.
In September, ahead of Boston's preliminary elections, our readers told us that crime was one of their biggest concerns for the city. Dee from Roslindale said her worries for Boston were "crime in general, juvenile crime in particular, and Mass and Cass specifically."
Despite studies showing that America is a lot safer today than it was three decades ago, many Americans worry about a rise in violent crime, particularly in major cities like New York, Los Angeles, and San Francisco.
Again, Massachusetts fares well when you compare its level of crime to the rest of the country. Violent crime went up slightly in Massachusetts last year, according to recently released FBI crime data, but it remains lower than the national average, as it has since 2016.
Do the findings of the WalletHub study match your experience living in New England? Tell us if you feel safe living in Massachusetts, or neighboring states, by filling out the survey below or emailing us at [email protected], and we may feature your response in a future Boston.com article or on our social media channels.
Do you feel safe living in Massachusetts?