Tell Us
We want to know: With ticket prices through the roof, are live concerts still worth it?
Thanks to "dynamic pricing" and secondary markets, it costs more than ever to see your favorite bands.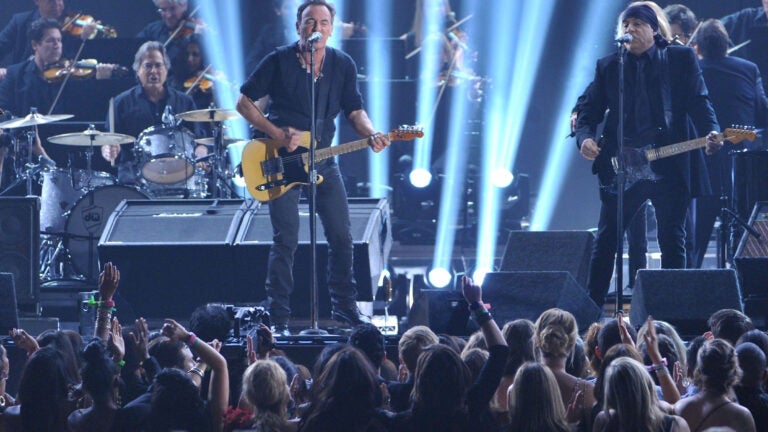 Everybody over a Certain Age can cite an absurdly low ticket price they paid for a show way back in the early days of their concert-going lives — for yours truly it was the $13.50 I paid to see U2 back in 1985. (A hard-earned $13.50, I might add.)
That, of course, has changed over the years — a gametime.co survey cited an average ticket price of $136.40 for U2's 2018 Experience + Innocence Tour. That's about a 1,000% increase for those of you interested in the math, as compared to a 175% increase in inflation during that same period. So no, you can't blame Joe Biden.
As if that weren't bad enough, Ticketmaster and other ticketing services have recently introduced what they call "dynamic pricing," which raises ticket prices in real time based on demand. The practice made headlines recently when it caused scion-of-the-people Bruce Springsteen's upcoming U.S. tour to balloon to over $4,000 per seat in some cases. It would take a whole lotta days working in your daddy's garage to foot that bill.
(If you're thinking that should be illegal, you're not alone: a lawmaker in New Jersey is currently seeking to regulate the practice via the now-somewhat-ironically titled BOSS Act.)
Then of course there's the "secondary market," wherein legitimate businesses like StubHub are allowed to sell tickets for as much as sellers think they might be able to get — one daydream believer on that site is offering front-of-stage general admission tickets for Springsteen's show in Boston next March for an even $10,000 each (!).
And it's not just boomer legends like Springsteen and Paul McCartney spurring those costs — teen heartthrob Harry Styles drew brickbats for his dynamic pricing push, and fans of Adele, whose Las Vegas residency tickets don't even go on sale until August, are already seeing speculative seats for that show on the secondary market at $40,000 each. That's a Mazda Miata, for crying out loud.
To hear Ticketmaster tell it, keeping the high prices in house — like with dynamic pricing and that company's own secondary-market division — preserves profits for the artists rather than resellers and illegal scalpers. Regardless of who's getting the dough, though, one thing's for sure: Seeing a top-tier act these days is going to cost you a pretty penny.
Which raises the question, are concerts still worth it? Or — even though we're starved for the live experience after two-plus years of lockdowns and cancellations — are music fans better off taking their old records off the shelf, pulling up on the living room couch and saving themselves hundreds or thousands of dollars?
Let us know by answering our survey below, or email [email protected], and we may publish your responses in an upcoming article or on social media.
Are live concerts still worth it?