Tell Us
Vote: Where's the best place to get ice cream in Massachusetts?
Tell us your favorite shop and what to order.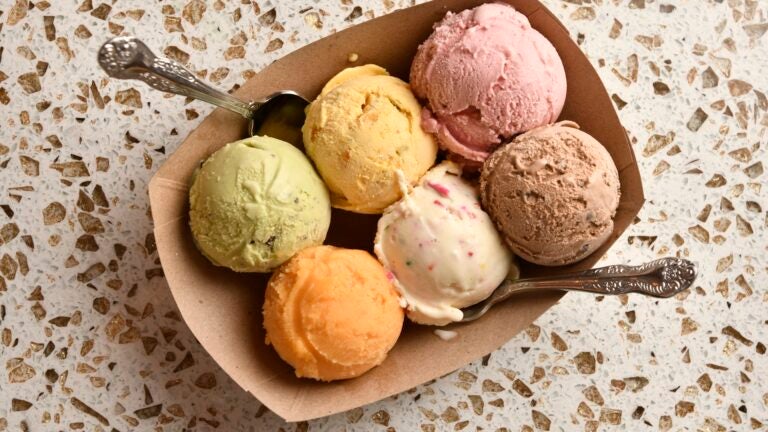 With summer almost officially here, it's time to think about some serious things like ice cream. We know that Bostonians are experts at naming their favorite flavors, toppings, and the ultimate question: What's the best ice cream shop in Massachusetts?
Last year, we compiled a reader guide to the best places to get a cup or cone in Massachusetts. In Boston, Ben & Jerry's, Emack & Bolio's, and J.P. Licks were marked as clear favorites. We looked at ice cream parlors in Cape Cod and readers recommended School House Ice Cream, Four Seas Ice Cream, and Sundae School. Finally, in Cambridge and Somerville, the best scoops came from places like Gracie's Ice Cream in Union Square and New City Microcreamery on Massachusetts Ave.
Wherever you go, we want to hear about it.
So tell us all about where you'll be getting ice cream this summer. Let us know what to order and what you like about this particular shop, whether it's the variety of flavors, the service, or the convenient location. Fill out the survey below, or send us an e-mail at [email protected]. Your response may be used in an upcoming Boston.com article and/or its social media channels.
Sorry. This form is no longer available.
Sign up for The Dish
Stay up to date on the latest food news from Boston.com.